Content marketing has become such an important part of online marketing strategies, but many companies are still finding challenges as they attempt to incorporate it into their marketing effort.

The three most common hurdles organizations face are:
Small Staff
Companies operating with a limited staff can't necessarily pull their employees away from their regular tasks to focus on creating content. Many employees are already wearing many hats as it is, so giving them additional work will just add to their already full plates.
Small Budget
It is easy to say, "Just hire a dedicated content creator," but if a company is already operating with a thin staff, then it is unlikely another full-time employee is in the budget. Hiring a firm to create the content might not be in the budget either, and some businesses will have no choice other than producing their content in-house when time permits.
Small Amount of Content Being Created
It is no secret that a company will only be able to create a small amount of content if small staffs and budgets limit them. There is nothing wrong with starting small and building up over time, and many companies don't have any other choice. It is important to always focus on creating quality content in the beginning instead of worrying about the quantity. Many companies faced with staffing and budget limitations outsource their content creating overseas for pennies on the dollar, resulting in poor content that screams, "Outsourced crap!"
Once the content creation plan is figured out there are additional struggles, as most companies concentrate all of their effort into the creation of the content and ignore the distribution and measurement of the content they are creating. The creation, distribution, and measurement are all equally important segments of content marketing.
When you know what content is best received by your audience resulting in more engagement, you are able to eliminate the poorly performing content and turn your attention to creating high-performing content. This helps you develop a plan that improves the ROI of your content marketing.
There is absolutely no doubt that content marketing works well. It helps to build brands through engagement, is a major component of a successful SEO strategy, drives high-quality website traffic, and can eventually start to drive conversion numbers north when executed correctly. There will be some content that fails miserably, but there will also be content that is a home run and delivers a nice ROI for the company. Incorporate the following in order to properly identify successful content:
Give Your Audience What They Want
When a content strategy is being developed, it should always be based around what the target audience wants. For example, if a company is using content marketing to drive the audience to a specific web page in order to convert that visitor into an email submit, then the content should be developed in a way that pre-answers any question the individual might have prior to being added to the email list and entering the sales funnel.
Answering frequently asked questions before they are asked results in a much more successful funnel. Gathering feedback from website visitors, leads, and customers is a great way to help fine tune content and make it perform better.
Brand Exposure Measurement
Create content that is so good and informative that the audience feels compelled to share it. When the content is created specifically for the target and it is done so correctly it will result in natural social sharing. Determine what platforms are the best means to deliver the content in front of the target audience. This will usually be via social media, email marketing, blogging, and paid media distribution. Some ways to determine the brand exposure the content is providing includes:
Social Shares – look at the number of shares each piece of content is receiving along with any blog posts or pages linked within the content. Content with the most social shares were obviously found to be more beneficial, so adjust the content strategy and include more of what the audience is sharing the most.
Website Traffic – see how much traffic the content is driving back to the company's website. The content that is pushing the most traffic back is creating the most engagement so work on expanding to continually increase the traffic.
Email Open Rate – dive into the open rate and click-through-rate of every email that is sent to the marketing list. Determine what titles and messages are receiving the most opens and clicks in order to fine-tune the email marketing to keep increasing those rates.
Become a Valuable Source of Information
If a company continually produces high-quality content, the audience will view them as a valuable source of information and continue to turn to them for information. The company will also gain additional exposure when social sharing comes into play, as a result of the readers sharing the content they feel is useful.
Companies should provide the audience with content on topics they are familiar with, but if the audience desires additional information that the company is not familiar with they need to source that content from experts on the additional topics that will help engage the audience.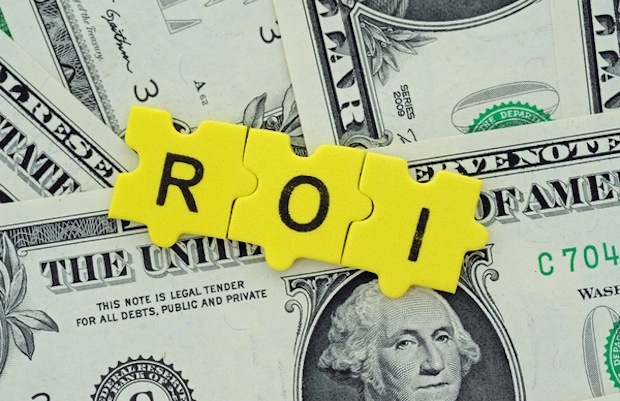 Increase Content ROI With These 3 Simple Tips:
Stay Consistent With Delivery
Once a content strategy is mapped out, it is important to stick to the schedule. If the audience gets used to multiple updates and then all of a sudden there isn't new content for a week it could cause you to lose those valuable readers you worked so hard to get.
Don't Ignore Old Content
Don't forget about the content that was created the other day, the previous week, or even the month before. Cross-promote content by referencing previous content and driving readers to the older content via the newer content.
Another way to recycle older content is to include it within email marketing efforts, driving the audience to engage with it for the first time, or to engage with it again in the event that they have seen it previously in the past. In some situations it will take multiple encounters to obtain that desired engagement.
Don't waste all that time and money you spend creating great content! Don't just use it once and throw it to the side only focusing on new content creation. Devote some time to remarketing the older content as well, especially if the content budget is small. This is a great way to stretch every marketing dollar.
Create Content With SEO in Mind
When done correctly, developing a successful content marketing plan can benefit the SEO effort as well, but only when the quality of the content isn't compromised for SEO benefit. Creating content that is both highly engaging and also optimized for the search engines can help to attract organic visitors to the content as well.
The extra effort is well worth it on many levels, and can be extremely helpful for those companies working with a very tight marketing budget. Create content with the end-user in mind first and then fine-tune it for SEO benefits as long as it doesn't impact the value of the content.
While some companies can roll their content marketing costs into larger expenses, the majority of companies need to see a visible ROI directly from their content marketing effort. Knowing how to identify your most beneficial content and increase the return of your content marketing efforts can go a long way in the overall success of your online marketing campaign.
What are some ways you can think of to maximize your content marketing ROI?
Image credits: Shutterstock