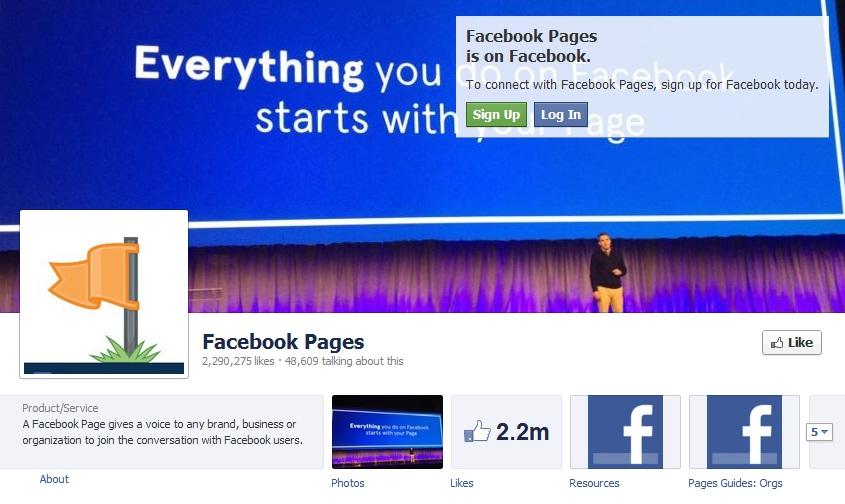 After Facebook rolled out Timeline to all its users, businesses took the changes as an opportunity to learn how they could talk advantage of it. In fact, there are various ways on how you can use your Facebook Timeline to connect with your target audience.
Incorporate Your Profile Photo with Your Cover Image
One of the distinctions of a Facebook Timeline is the cover image. Although it can serve as a header for your social media page, it could have a void at the lower left part of the cover image. This is where your profile image is displayed. However, you can take advantage of this space to incorporate your profile photo and cover image.
Brand Your Apps
Your Facebook Apps are the small boxes that you can find below your cover image. User will initially see the first four apps from your page, that's why you should rearrange it to put your best apps in the first row. Display the application that could engage your user's attention such as Photos and Ask a Question. Furthermore, you can also upload a custom image for your every app so that everything is branded.
Use Your About Section Well
The Facebook Timeline also allows businesses to add a snippet about their brand at the about section. However, that small profile section could be used for a call to action. Although you can no longer have the "Click Here" or "Like Our Page" component with the new Facebook Page format, you can still add your business' latest promo or contact information.
Add Interesting Milestones
The good thing about Facebook Timeline is businesses can label a post as a Milestone. That being said, you should take advantage of this feature by adding an interesting content. Let your people know all the things that your business was able to accomplish since the day that it was established until now.
Highlight Your Photos
Just adding photos on your Facebook photo album is a thing of the past. Your images should also tell a story. Using the Highlight feature, your images will occupy the entire width of your page, which could attract the attention of your fans. If there's a story behind, don't hesitate to share so that you could engage your profile viewers.
Just because you already have a Facebook Page for your business, that doesn't mean that it would automatically boost your brand's online presence. You have to use your creativity if you want to keep your fans engaged on what you can offer.
Source: Facebook Pages