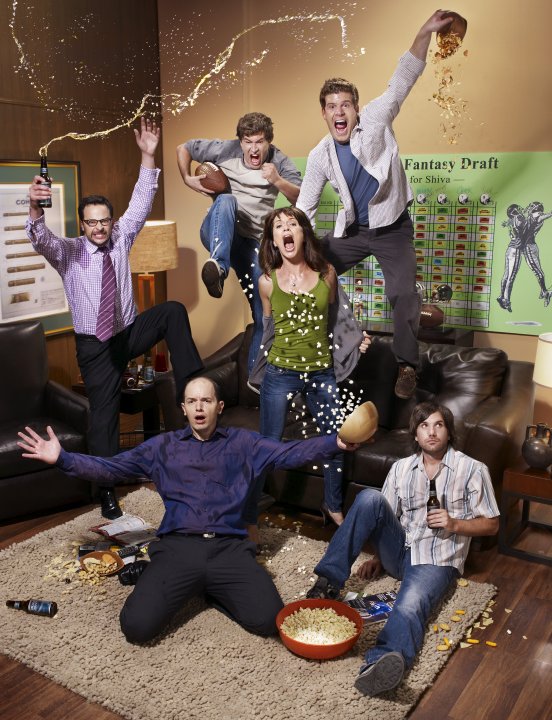 The League/Facebook
Even if you're not a sports fanatic, you know very well that a lot of people are glued to their TVs and checking their fantasy football teams while consuming mass quantities of grilled meats and ice cold beer. It's a wonderful time of year. Of course, if you're in a fantasy league, then you know how sacred Thursdays, Sundays and Mondays are. Besides checking in our teams, we're doing anything possible to make improvements, whether by picking up players on the waiver wire or making a league-changing trade. If you're not constantly checking in on your team and keeping it up to date, you're bound to be knocked out of playoff contention. And, what fun is that? Isn't the point of fantasy football? Having your team capture the league championship?
Wait a minute.
All this fantasy football talk sounds awfully familiar to something else. Wanna take a guess what that could be?
If you haven't figured it out yet, fantasy football is a lot like SEO. Don't believe us? Check out the following striking similarities between fantasy football and SEO.
Draft Strategy
You can't jump into a fantasy football league without some sort of strategy. You're not going to just blindly draft a team. You need to do some research and prepare a cheat sheet. How did your targeted players perform over the last couple of seasons? What team are they currently on? Are they injury prone? What is their average draft position? What are your team needs as the draft goes on? All these question will determine how you draft your team.
And, you can ask related questions in SEO. To make sure that your site is on top, you have to have a strategy in place beforehand, which includes knowing how your site has performed in the past and what it needs for future success.
Making Continuous Improvements
A lot of things can happen throughout the NFL season. Players get hurt, traded or under-perform. If that happens on your team you have to be willing to make improvements. If not, you can kiss your season goodbye. For example, if one of your starting running backs is turning out to be a bust, then you need to claim a sleeper off of waivers or make a trade to improve that position. All fantasy players know that you win by actively making adds and drops.
The same can be said in SEO. If you're not gaining traffic, you must adapt to be successful, which means making plenty of additions and subject to your site.
Knowing Your Match-ups
Even the best of football players may struggle against certain teams. That's why you have to be aware of match-ups. If you have two quarterbacks, then you obviously want to have the one going against the weaker defense starting. After-all, that's what fantasy football is all about. Getting the most points as possible. And, you accomplish that be knowing who your players are going up against.
That's the same thing with SEO. You should be aware of where your competitor stands in the SERPs, what your ranking is in comparison to theirs and how to overtake them if they are ranked higher on Google. Knowing your competition can help lead you to the road to victory.
Staying On Top of Your Team
Why are we checking on our fantasy teams so frequently? Because we need to know which players are not playing, whether because of a bye week or injury, so we have all positions filled. If not, it's going to be difficult to win our game that week if we have some empty slots.
And, you want to make sure that you're on top of your SEO game as well. We live in a world that's rapidly changing. If you're not on top of things, you can be certain that you'll be at the bottom of the standings.
Getting Creative, Having Some Fun
One of the best things during fantasy football season is coming up with a clever team name and then talking lots of trash on the smack board. It just makes the game more interesting. And, it's a whole lot of fun. We all know "that" person in our league. The one who gloats after victory. But, it works in grabbing our attention. They become public enemy number one and everyone routes against them.
We don't need to tell you the importance of creativity in SEO. It's how you get noticed. And, that's a major consideration in SEO. If you don't get noticed, how will you succeed? Along the way, just like in fantasy football, you might also have some fun.
So, that's what we came up with. Are there any other comparisons that you can think of between fantasy football and SEO? If so, drop us a comment.