As you may know from my other interviews with Anne Ahola Ward of CircleClick, Eli Schwartz of SurveyMonkey, and John Doherty of HotPads, Search Engine Journal has partnered with Searchmetrics to host a one-day, invite-only executive marketing event in San Francisco called SEO, Content Marketing, & Analytics: The Three Pillars of Online Marketing Success in 2014.
My fourth interview is with Sujan Patel, founder of Single Grain and current chief marketing officer of Bridge.us.
I've known you for a while, and it seems like you are everywhere (in a good way)! What have you focused on in the past few years to really brand yourself?
[pullquote]Tip: If you do a guest post make sure you do everything you can to drive traffic & social shares. It'll pretty much guarantee an invitation to write on the site again.[/pullquote]
Thank you Kelsey. I dedicate a few hours each week to focus on personal branding. I do a lot of guest blogging on anywhere I can, reach out to new potential publications each week and stay connected to those publications I've already wrote for. I've been doing this for a few years now so it [now] only takes 1.5 hours a week to do this but when I first started it I spent days.
Editor's Note: To learn more about online branding and how to succeed in blogging, listen to this Marketing Nerds episode with Zac Johnson.
One of the ways we connected was through guest blogging (seeing one another's content around the web). Do you still guest blog, and if so, what place do you think it has in a marketer's wheelhouse?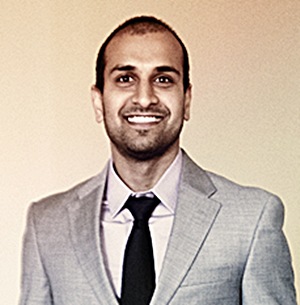 I do as much guest blogging as I can. I aim to write 10 blog post a month (4 for my personal blog, www.sujanpatel.com, and 6 for other sites). I guest blog on Entrepreneur.com, Forbes, Business Insider, Open Forum, Small Business Trends, Fast Company, Inc and of course, Search Engine Journal. I guest blog on every blog/publication that marketers, entrepreneurs, and startups owners/employees go to for information. Guest blogging is crucial for branding. The first thing you mentioned to me was that you see me everywhere…I'm not actually everywhere, I'm just in the places you (a marketer) frequently visit and in case you miss me there, I'm sharing my post on Twitter and Facebook so you're forced to see me.
The Reddit AMA-style panel that is taking place at the Searchmetrics events is a format we've never tried before. What place do you think Reddit has (if any) in marketing?
It's great for getting tons of crap traffic and useless comments. All kidding aside, it does help with social shares and start the spread of content but I believe in quality over quantity, and for most businesses, the Reddit user base isn't relevant.
Your latest venture is CMO of Bridge.us, a web platform that helps immigrants transition into the United States. Can you tell us a little about Bridge.us?
Bridge.us is software that helps immigrants discover their options and apply for immigration into the US. It's 80% cheaper than using an immigration lawyer (if you use our paid version). And, it's a lot easier than spending hours on the web trying to find your immigration [information]. I joined Bridge.us for two reasons. 1. I want to work on something that is making a positive impact to millions of people 2. It's a boring industry and if I can market something as boring legal/immigration, then I can market anything.
What is your main role as CMO?
Like any startup, I wear a lot of hats, from UX designer, product manager, PPC, SEO, content marketer, CRO…the list goes on. My main role is probably best known as a growth hacker, where I'm responsible for making sure people understand our software (and making necessary changes if they don't) and driving qualified traffic to the site.
You founded Single Grain, a digital marketing agency. What do you think is most crucial thing businesses need to understand about online marketing?
Businesses need to understand that it takes time and serious effort. Gone are the days you can build a few links or optimize a handful of pages to increase organic traffic. Now online marketing requires more work and signals that are more "real" (or at least harder to inflate), such as brand, social presence, and value.
Bonus Question: Besides your own, what are your favorite blogs right now?
Right now [some of] my favorite blogs are: blog.getvero.com and blog.kissmetrics.com. Although, I'm always discovering great new blogs through growthhackers.com, inbound.org and mobile apps like Prismatic.
Featured Image: Sergey Nivens via Shutterstock