Instagram is big business in 2014, and not just for the photo-sharing social network or its parent company, Facebook. Many companies and self-employed professionals are taking advantage of the nearly 200 million active users on the platform.
What social media analysts are seeing with Instagram is similar to what Twitter has turned into: A social network that members truly enjoy using on a daily basis because they find it engaging. For many brands, this means their chances of social media marketing success on Instagram are greater than on Pinterest or even Facebook. Out of those nearly 200 million Instagram users, more than half are actively using the network at least once a day, and more than one-third use it more than once daily.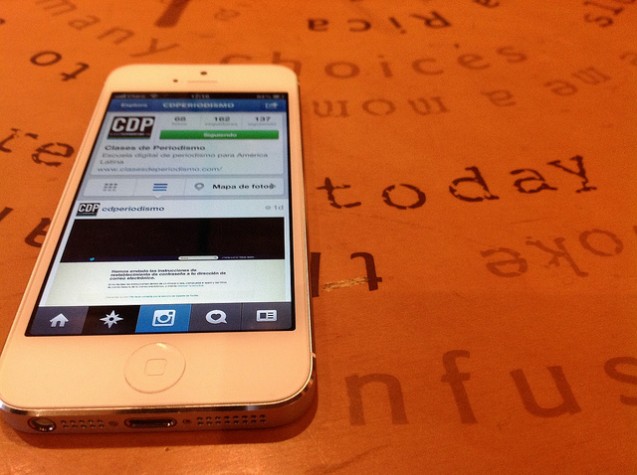 There are three other factors that make Instagram very attractive for businesses: visual appeal, engagement, and mobility. This last factor sums up the very nature of the network — Instagram is predominantly a collection of flawless mobile applications that seamlessly connect users through a cloud service. The apps and the levels of interaction they offer make Instagram a visually appealing and highly engaging social network.
Facebook's ownership of Instagram is, at this point, not as important to the photo sharing social network as it once was. Although the significant influx of users after the acquisition by Facebook was certainly welcome for Instagram, the network has shown that it can hold its own – providing unique value and delivering more engagement. Each day, Instagram offers lots of potential consumer attention.
Here are five ways to grow an Instagram account into a powerful marketing and branding tool:
Posting Quality, Meaningful Images
Instagram is pretty effective on its own, but it works even better when synchronized with other social networks such as Facebook and Twitter. One of the tenets of Instagram is that no one is a bad photographer. To this end, the various filters and special effects come in handy, but it is more important to make an effort to post quality images that speak to followers.
When it comes to choosing attractive photos to post on Instagram, retailers, manufacturers, and visual artists have it easier than other professionals. The same goes for restaurants and even auto repair shops. What can law firms do? The first step is to find images that are meaningful to clients and prospects on a personal level; the second step is to ensure that only quality photos are posted. For example, law firms located in photogenic cities should encourage their staff to take pictures of the sights around the office and then hold a meeting to review all the photos taken. Only the best-looking pictures should be considered, and different filters and effects should be applied.
Richard Cooper's Instagram display a shot of the The Richard E Gerstein Justice Building where he spends the most of his day.
An engaging Instagram account is one that presents a variety of images. Law firms should not limit themselves to taking pictures of the pretty cities they are located in; other options may include an artistic closeup of a law-book, a picture of the cafeteria at the local courthouse, a photo of a traffic jam that should be avoided, etc. Once again, only the best possible images should be posted.
Instagram Community Engagement
Once an Instagram account gains a substantial number of followers, it starts to feel and behave like a community. Businesses and professionals who wish to grow their Instagram accounts should turn on notifications and keep them that way. The idea is to be informed every time people leave comments or like a photo. Notifications also serve to make users aware of how their brand is being perceived across the network. Users should make an effort to interact accordingly each time they receive a notification.
Adequate interaction is the key to engagement. For example, if a pizza delivery business gets tons of likes on a certain pizza image, they might consider focusing on that by posting pictures of the ingredients or of the pizza-making process.
Using Hashtags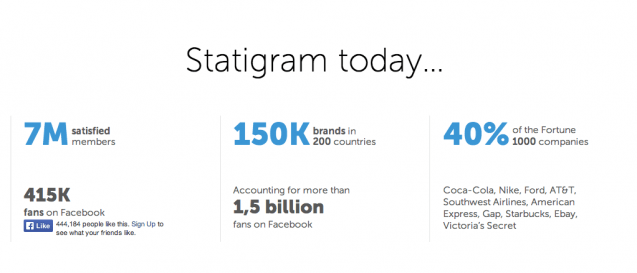 The Instagram hashtag system is designed to make visual content relevant. Each image should have at least one or two hashtags for the purpose of making it easy for others to discover a new account. Hashtags can also be researched to find out the users behind them, follow them and interact on their content. To get followers, one must become a good follower first, and this means liking images and leaving nice comments. There's some great sites online to search for hashtags. One of my favorites tools is Statigr.am. It's one of the top tools for Instagram and one can connect it to their Hootsuite account.
Building Relationships
On Instagram, engagement is only the beginning. Once followers become prospects, customers, and clients, the next step is to take advantage of the network and form relationships. This can be accomplished by keeping the following in mind:
Instagram is supposed to be fun. A computer repair shop that only shares images of broken monitor screens and motherboards taken apart will probably have a hard time gaining followers. To inject some fun into their photo feed, the business owners should post pictures of their employees being silly or having fun during a break.
Followers should be encouraged to share their own images.
For example, a hair salon could ask customers to post before and after photos, and also encourage other followers to comment on the images.
Social networks should foster casual, non-competitive atmosphere. Accountants and tax preparation professionals with Instagram accounts should show their followers that they respect each other and are not opposed to casual interaction.
Find Out What Others Are Doing Right
The beauty of Instagram is that its content can be found across many social media platforms; this allows users to see what others are doing successfully. Since Twitter is often synchronized with Instagram, it is a good idea to research what type of content is having a greater impact and how. For example, if a surf shop is having success posting images of beach breaks at high tide in the morning, other surf shops should follow suit. Another social network to research in this regard is Pinterest. Here's an image from Free People that went viral on Pinterest with over 400+ Pins: Puppy Snuggles!
http://www.pinterest.com/pin/58617232621651951
Instagram is a great free marketing channel that all brands should take advantage of using for their business. It's a brilliant way to reach your target audience without having to spend any advertisement dollars. Is your business on Instagram? Share your experiences in the comments below!
Image Credits
commons.wikimedia.org/Instagram
Statigr.am