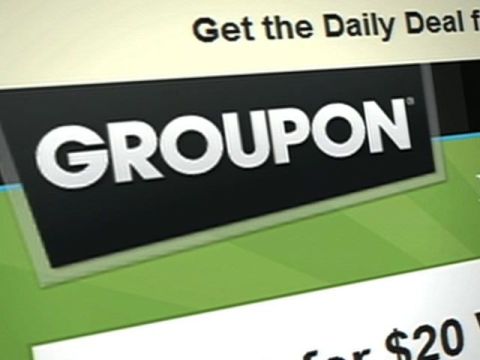 Groupon has announced plans to go public the first week in November. Although the Chicago-based deal giant had initially expected the IPO to be based on a $20 to $25 billion valuation, the projected valuation is now much lower.
Groupon is planning to sell 30 million shares, which represent less than five percent of the company, at a price point of $16 to $18 per share. The IPO is expected to raise approximately $478.8 million and implies a value of $10.1 billion to $11.4 billion. Even though the implied value will be drastically lower than initially planned, it is significantly higher than the $6 billion Google offered for Groupon late last year.
Since June 30th of 2009, Groupon has grown from 152,203 subscribers to over 142.9 million subscribers. Although the growth rate and number of subscribers are impressive, only 29.5 million subscribers have ever purchased a single Groupon and only 16 million have purchased more than one Groupon.
Andrew Mason, Groupon's CEO and co-founder, stated the following in a recent letter to potential investors:
"We have yet to reach sustained profitability and we have no shortage of competition. Our path will include some moments of brilliance and others of sheer stupidity. Knowing that this will at times be a bumpy ride, we thank you for considering joining us."
In addition to the high competition present in the industry, Groupon has had problems including: non-standard accounting, class-action lawsuits, dissatisfied merchants, bad publicity, and high-level staffers exiting the company at inopportune times.
Morningstar Analyst Rick Summer advised his readers to stay away from the Groupon IPO due to deal fatigue, decreasing effectiveness for merchants running local deals, lack of scalability, and the business not being protected adequately from competitors. In addition, Summer stated that he believes the price point of the stock should be approximately $8 per share and an enterprise value of around $5 billion.
Groupon, which will use the ticker symbol GRPN, is planning to use the proceeds from the IPO for working capital, product development, and acquisitions.