What an opportune time for Google to launch another business enteprise solution geared for big e-commerce site than right now? Just in time for the onset of the holiday shopping season Google unveiled Commerce Search. Think of it as a the Custom Search Engine for e-commerce sites, big commerce sites to be exact.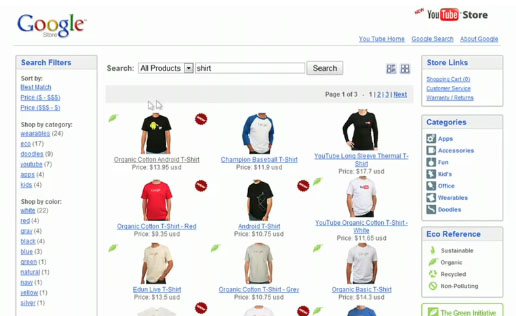 Google Commerce Search aims to make the otherwise cumbersome task of searching for products on e-commerce sites easier and more fun, a post from the Official Google Blog said.
In brief the Google Commerce Search has the following features:
the same lightning fast Google searching technology applied to retailers databases enabling consumers to find the right products in a snap,

a scalable hosted solution that aims to increase seasonal query volume

search refinement functionality that can automatically generate groupings based on user query and matching items,

easily manageable product promotions that provides complete control to marketers and e-commerce site administrators
full customization option for controling how products are displayed on search results landing pages
no additional admistrative cost for deployment and maintenance

customized reporting and statistical analysis via integrated Google Analytics
Finally, pricing scheme for Google Commerce Search will depend on the number of products/items on businesses' data feed and search queries.