Frankly, it's about time that Google come up with its own phone. Not just the co-manufactured phone running on Google's Android platform but a real Google phone with the Google brand and to be sold through Google not through network carriers or any mobile company. Guess what? It might soon become a reality as there have been strong proofs of a new Google phone which even have a name already – the Google Nexus One.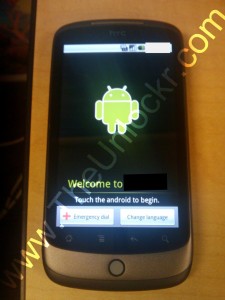 Google Mobile blog sort of confirmed it by way of a blog post saying that Google employees are on a dog food diet or dogfooding, a term used when Google employees are testing Google products to get quick feedback and suggestions. But when Google employees are on dogfooding, they are not allowed to divulge any information about it.
But that doesn't mean that some employees would not leak it out. This time, thanks to Twitter, actual photos as well as some information about the Google Nexus One quickly spread out.
Details about the Nexus One was posted by TechCrunch and it include the following – It will obviously be running on Android 2.1, with Qualcomm Snapdragon chip, high-resolution display, and will be full-touch controlled having no keyboards. It will also have voice-to-text feature especially made for those who don't like touch-screen phones.
Now, the most interesting part is the fact that the Google phone will not be released through any mobile carrier. Meaning it will be an unlocked phone available for use with any data SIM. Release date is most probably early next year, especially since Google has already established the viability of the Android as a pretty reliable mobile platform. So there, it looks like the Motorola DROID which is starting to gain some grounds in the mobile market, is after all not the real iPhone competitor but the real Google phone instead.