Is Google preparing to launch its tablet PC that would go up against the Apple iPad? I mean isn't it enough for Google to have released it own smartphone? Because from the looks of it, Google may actually be testing a new product – a tablet PC to be exact.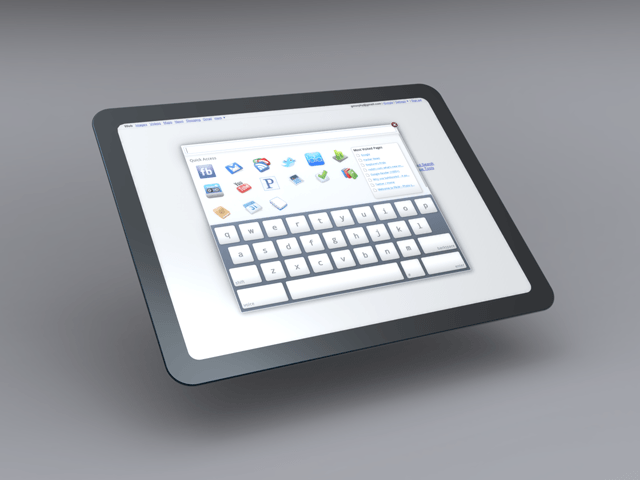 Recently, photos of a concept tablet PC were spotted at the Chromium Projects website. The said photos were demonstrating how the Chrome OS UI would look like on a tablet PC. This stirred some tech news site to speculate that Google might be looking into possibly launching their own Chrome-based tablet PC.
The thing is, the Chromium Projects website is not operated by Google. And the site clearly stated that the photos shown were that of a concept Chrome OS UI under development and are still subject to change.
Still, it's quite interesting to see those photos plus some snippets of information about the tablet PC mock up running Google Chrome OS. Some of the concepts under development that points to a possible manufacturing of a Chrome-based tablet PC include:
Keyboard interaction with the screen: anchored split, attached to focus
Launchers as an overlay, providing touch or search as means to access web sites
Contextual actions triggered via dwell
Zooming UI for multiple tabs
Tabs presented along the side of the screen
Creating multiple browsers on screen using a launcher
So, is Google planning to take up on the Apple iPad by releasing its own tablet PC to conincide with the release of the Chrome OS? If yes, Google better make some stride as Apple is slowly gaining the support of some e-book retailers despite the negative feedback that the iPad got after it was launched. Although content is not really a problem for Google should it decide to release a tablet PC that would serve also as an e-book reader because of the Google Books project.
lmc