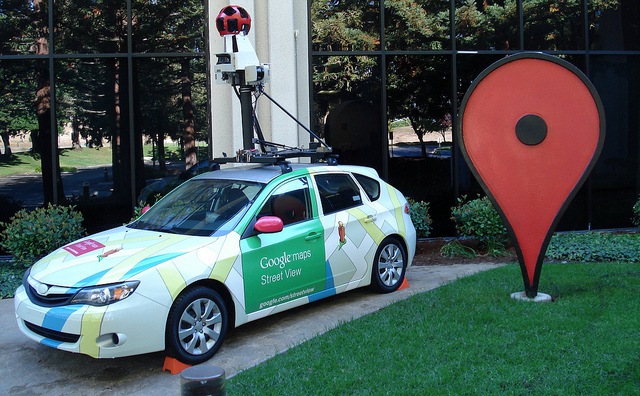 On Friday evening, Google released the full 25-page document detailing the recent investigation by the Federal Communication Commission (FCC) into Google Street View. The Google Street View project, which used hundreds of high-tech cars equipped with special photographic equipment to collect images of streets, enabled Google Maps to provide users with 360-degree views of streets worldwide. However, in addition to collecting street imagery, Google was simultaneously collecting private data related to the wireless networks within people's homes.
Although Google initially denied that they were collecting private data from unprotected Wi-Fi networks, the search company later admitted that one Google engineer had mistakenly collected data and that he had acted alone. While the FCC investigation found that the unnamed Google engineer had told several other engineers and at least one senior manager of his plans to collect sensitive data, it indicated a high likelihood that he acted alone in creating the data collection scheme.
Jill Hazelbaker, the head of corporate communications at Google, indicated that the search giant cooperated fully with the investigation and hoped to put it behind them soon:
"We decided to voluntarily make the entire document available except for the names of individuals. While we disagree with some of the statements made in the document, we agree with the FCC's conclusion that we did not break the law. We hope that we can now put this matter behind us."
According to the FCC report, Google gathered "highly sensitive personal information" including: text messages, emails, passwords, and Internet-usage history. Since the wiretap laws were unclear and the unnamed Google engineer was not willing to testify, the FCC ultimately decided not to penalize Google for the collection of data. However, due to not fully cooperating with the FCC investigation, Google was fined $25,000.
Sources Include: The Wall Street Journal & Bloomberg
Photo Credit: Image used under Creative Commons from sanchom