Gary Illyes has become a regular fixture in our industry, working with SEOs to get better performance in Google's search results. He travels the world speaking at conferences and is involved in launching many of Google's search products, like AMP and HTTPS rank boost. And finally, Gary's also a great guy who was the first of all the Chicago speakers to answer my interview questions. 🙂
Want to see Gary and other speakers from The Home Depot, Grainger, The Daily Dot, and more? Chicago Early Bird tickets are on sale now!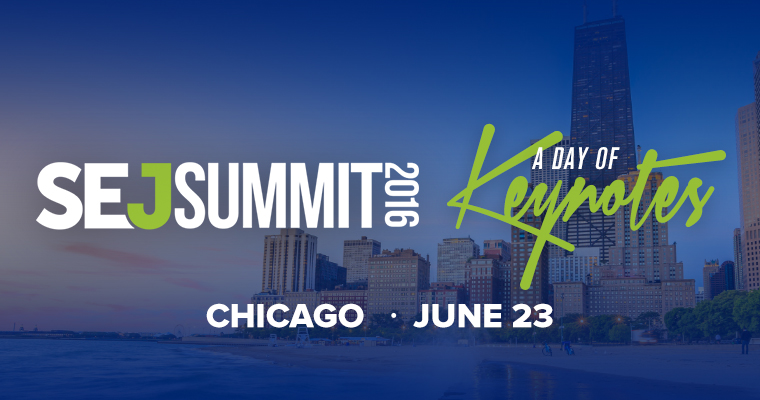 You are a "Webmaster Trends Analyst" at Google. Can you explain what that means and talk a little bit about what you do?
I work on the webmaster trends team together with Zineb Ait Bahajji, Mariya Moeva, and John Mueller, but in my day-to-day, actually support more than 40 different teams in search, sometimes coding, sometimes setting up policies, and sometimes giving interviews.
In short, we are trying to make users' and webmasters' lives better, both behind the scenes and in more visible ways. To give you some additional context, we were involved in launches like the HTTPS ranking boost, App Indexing, AMP, and Mobile Friendly update.
Let's talk about Google AMP (accelerated mobile pages for our readers who might not know). What types of sites will benefit the most from this feature?
Today, the expectation is that content should load super fast and be easy to explore. The reality is that content can take several seconds to load, or, because the user abandons the slow page, never fully loads at all. Accelerated Mobile Pages are web pages designed to load instantaneously – they are a step towards a better mobile web for all.
The project is open to all players in the ecosystem – publishers, consumer platforms, and creators. In this early stage of the project, a group of publishers and platforms have come together to demonstrate how Accelerated Mobile Pages can transform the mobile web experience, but as I said, it is open to everyone.
Google is continuing to make mobile friendly search a priority. Which makes sense, as we all use our phones more and more. What is the point most SEOs or website owners miss when it comes to optimizing for mobile search?
Fortunately, the ecosystem is in a much better shape than a year ago on that front. I use my phone a lot for browsing the web, more than desktop, and I find that most of the sites I visit on my phone are actually mobile friendly. Sometimes it takes a long time to get the actual content even on wifi or on a 4g connection, that's driving me insane. If I could ask one thing from the SEOs, it would be to decrease page load times on the sites they manage. It makes a huge difference for the users!
Your background is in journalism – how do you think that experience informs what you do now at Google?
That's an interesting question. I'm very comfortable with giving interviews, both written and Q&As on stage, because of my background. It's also an interesting twist: I used to do interviews, ask pointed questions, sometimes the same questions differently with the hope I'd get more information, but now I'm on the other side, and I get to answer those pointed questions. It's an interesting challenge, and it's also amazing to meet so many people from all around the world!
I saw that you travel a lot, so I have to ask: What destination is next on your travel wish list?
I don't have a wish list, I just want to explore new cultures. If I had to pick a place, then it would probably be the Amazon rainforests, mainly to try to meet the indigenous people. It is quite fascinating how some of the tribes managed to isolate themselves from technology, it would be interesting to experience how they live, what are their interests, and why are they, in general, not interested in the world.

Thanks for answering my questions, Gary. See you in Chicago!
Don't forget, you can buy your ticket for our SEJ Summit Chicago conference, taking place June 23 at the Navy Pier. Or, come see us in NYC Nov. 2nd!
SEJ Summit images via Paulo Bobita.