At a press event yesterday, Google executives announced a massive update to Google+, one which includes over 18 upgrades to existing features. Robert Hof of Forbes states that these updates are focused on making the social network easier to use, as well as a better competitor to Facebook.
Google+ currently has 540 million active users, who are uploading 1.5 billion photos to Google+ every week (this number includes photos of all privacy levels, from public to friends only).
Photo and Video Updates
There were a few updates to the video capabilities on Google+, which included the ability to have HD video chat and Hangout broadcasts (called Hangouts On Air). In addition, users can create movies from video clips, directly from Google+.
Google also announced updates to photo editing and options. The update included easier ways to enhance photos, making it more simple for the majority of users. In addition, Google+ can automatically choose the best photos from those uploaded to display, choosing photos that emphasize people you are connected to on Google+ and common landmarks (like the Grand Canyon or Stonehenge).
These changes, according to Bradley Horowitz, VP of Product for Google+, our attempts to make it easier for anyone to create high quality photos and videos online, using Google's tools.
Additional Hangout Updates
The update also includes location sharing, which allows Hangout users to share their location with who they are chatting with. Hangouts now also supports animated gifs and SMS messaging support.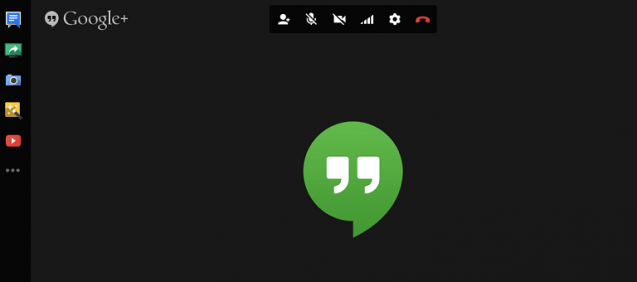 Authentic Online User Profiles
Hof reports that the majority of these updates have been rolled out to not only make Google+ easier to use, but to also help users have a more authentic presence online. Google Authorship and its display in search engine results is one feature that Google has over Facebook. Even though Facebook has a partnership with Bing, and user's friends' activity can intertwine with their own search results, Google Authorship is a unique feature that Google will continue to focus on.
By making Google+ a place to easily edit video, video chat, upload and edit photos, and establish credibility on the web (as well as the ability to connect one profile to all Google products), these updates will certainly continue to help Google+ grow.