Google has just rolled out a new experiment in Google Labs that brings a new option in search results -Social. This new Social results option brings in relevant blog posts and items that were posted by your friends and contacts.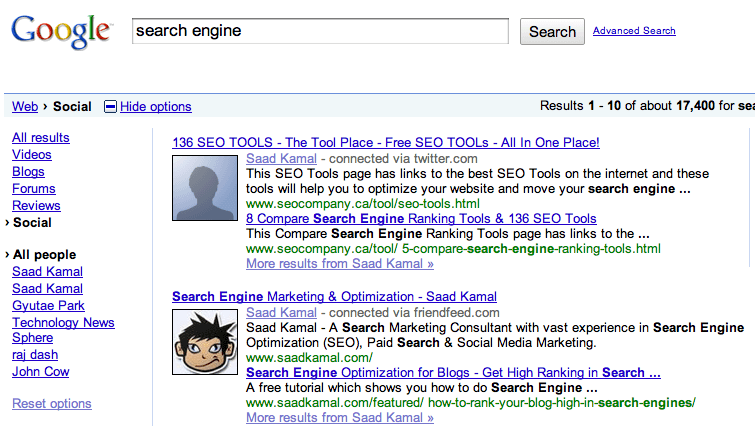 The new Social search feature is currently in an opt-in mode, wherein you need to sign up first before it shows up when you are doing search. After signing up, you will see a new search result filtering options at the top of your search results page. Clicking on that "Social" option will bring up all the relevant information published by your friends and contacts.
The experiment works with your Google Profile. So, if you haven't created a profile yet, now could be the right time to do so. To have the feature available when you do your search you must be log-in to your Google account. The feature also considers your Gmail contacts as well as other connections you've made in Google network.
Take not that you'll also get these search results when you are doing regular search. What Google is actually doing is to bring them in the forefront to give you more relevant results from people you're connected with online.