Google is gradually rolling out some enhancements of its online collaboration tool – Google Docs – specifically docs, spreadsheets and a new stand-alone drawings tool. Google has rebuild the Docs infrastructure to give the online tools more flexibility, improved performance and better platform for them to develop new features in the future.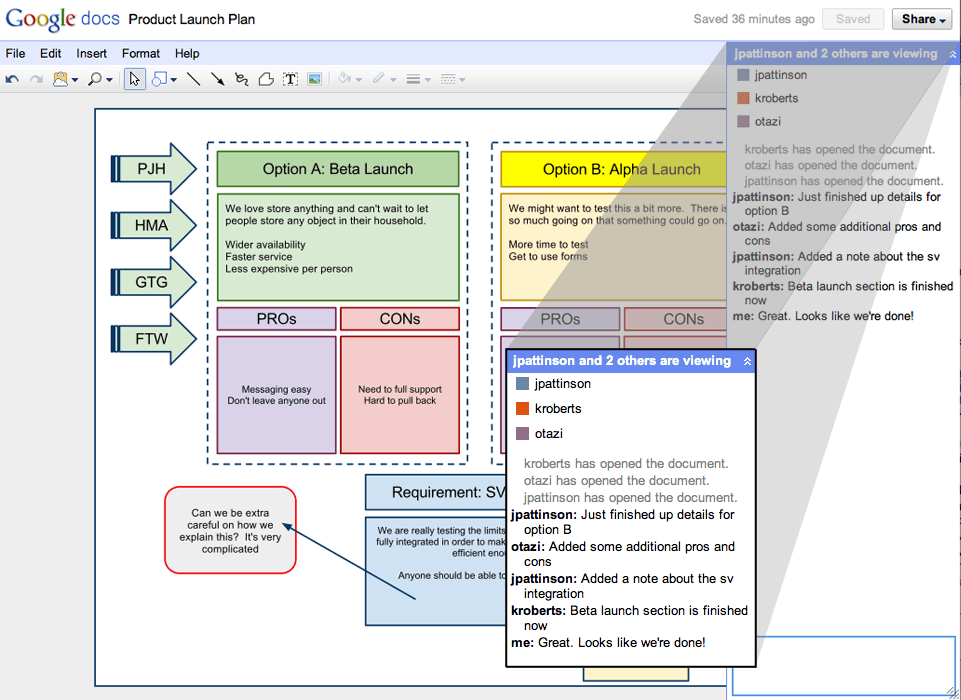 The new versions of Google document, spreadsheets editor and drawings editor were all built with an even greater focus on speed and collaboration. In brief here's what these new features will allow you to do:
Google Docs document editor – made more responsive with the same real-time editing feature of Google spreadsheets. It now displays character-by-character changes as yo make your edits. In addition, Google Docs editor also now features the sidebar chat that allows you to collaborate on documents with your colleagues as you make your edits. Also features improve document formatting with better import/export fidelity, enhanced comment systems, real margins and tab stops and enhanced document layout.
Google Docs Spreadsheet Editor – Now loads even faster, more responsive and scroll more seamlessly. Other new features include – formula bar for cell editing, auto-complete, drag and drop columns, and simpler navigation between sheets.
Google Docs Drawing Editor – new standalone drawing editor allows you to collaborate in real time when working on flow charts, designs, diagrams and other fun or business graphics. It also allows you to share your work easily or append it to documents, spreadsheets or presentations using web clipboard.
Overall, some nice new features that aim to make Google Docs a formidable force some more in the growing cloud computing niche.
These new features are gradually being rolled out. To try them out simply click on "New version" at the top of any spreadsheet or go to the "Document Settings" page and select "New version of Google documents."