Recently, Google started rolling out its new advertising feature for local businesses – Tags. This feature is geared for local businesses throughout the U.S. who wants to beef up their listings on Google.com and Google Maps.
If you're running a local business and you have placed listings on Google.com or Google Maps, you can enhance your listing with yellow tag emphasizing specific information about your business such as coupon, video, website, menu, reservations, photos and even custom messages. Getting this yellow tag to appear on your Google listings is not free though. You would have to pay a flat monthly fee of $25. The tags will not affect your listings' rank and Google will clearly indicated which parts of the search results are sponsored when you're local business is displayed..
Example of how Local Business Tags are displayed in the sample below.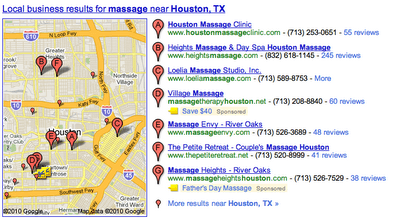 Aside from rolling out Tags nationwide, Google is also set to make this available on Google Mobile search too. In addition, Google is also introducing Posts which is actually a new kind of Tag which enables you to create a custom message that you can change as often as you like. This will make it easier for you to announce special discounts that you are currently offering.
More details about Google Local Tags can be found here.