Google has officially started rolling out an update to its paid search layout. Starting today, Google will begin phasing out the right hand gutter (sidebar) ads. Instead, Google will only show 1 – 4 ads above the fold and force the rest to the bottom of the results page.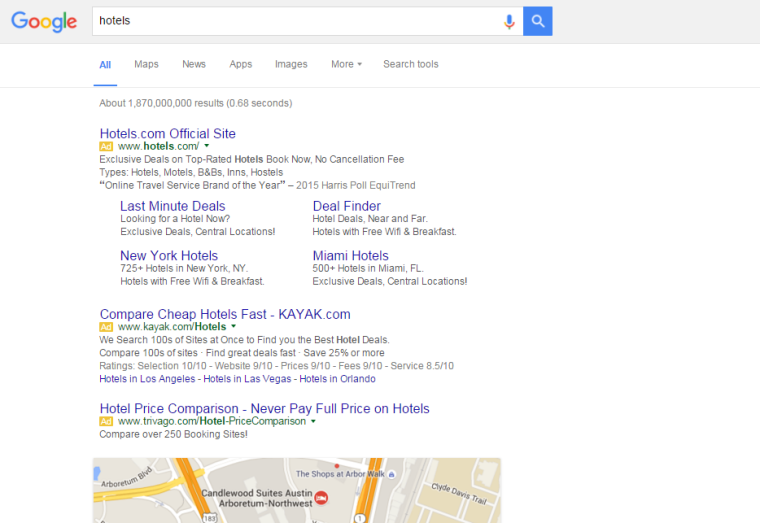 It appears that Google will confirm the update only retroactively. According to The SEM Post, multiple AdWords representatives have confirmed the update, calling it "global and permanent," but Google has yet to publicly announce the change.
High volume and general search terms have been most severely affected by the update so far. Long-tail and niche terms will begin to see their right hand ads disappear in the coming weeks. In addition to the ads at the top (above the fold), Google has added ads at the bottom of each SERP as well: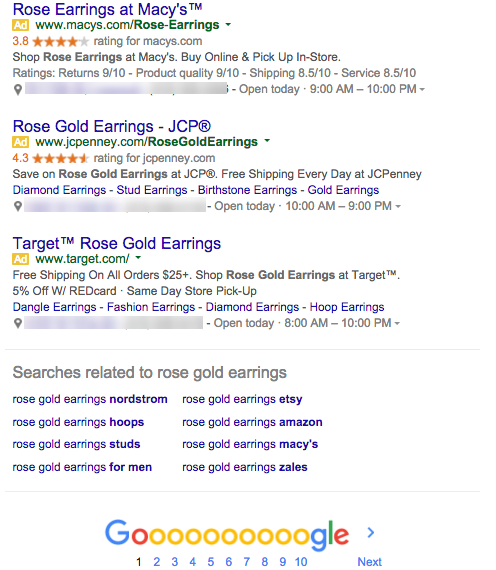 The update is limited to desktop search results pages, so your desktop traffic may be affected. Ads that appear beneath the third or fourth position may see a decline in click-through rate. The layout of mobile ads will be unaffected for the time being.
Featured image via Shutterstock. Screenshot taken Feb 2016 by author and Kelsey Jones.