By now everyone in the U.S. are probably busy looking out for the best consumer electronics deal that various stores, both online and brick and mortar stores are offering this coming Black Friday sale. For its part Google is looking ahead as it prepares Google Product Search for the official start of the Holiday Shopping season. Hence, some new Google Product Search features to help you get the best value for your bucks.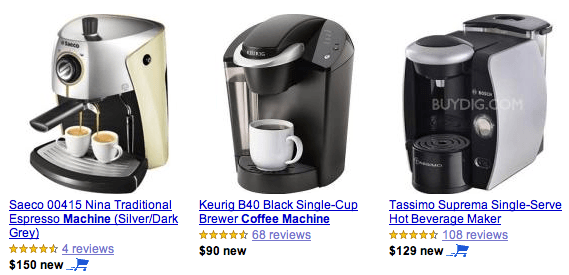 First up is the new gallery view which now shows larger and higher-resolution images to help see the closest thing to actually holding the products you want to buy on your hands.
The review sections of the Google Product Search now includes review summaries to give you quick overview of what other consumers are saying about the products you want to buy.
Then there's the recently integrated video product reviews coming from YouTube. These videos are display right on the product pages so you can easily click on them and have a more "real-life" look into the products before you buy them.
If online shopping is not yet your cup of tea and you would rather buy the product from the brick and mortar store, Google Product Search can also help you find the nearest stores via Google Maps.
And finally Google Product Search also works on your mobile phones, allowing you to compare prices, read reviews and find discount coupons as well.
So, what's on your Chrismas shopping list?