The official YouTube blog announced today that it is now utilizing Google+ to better moderate all comments on videos. YouTube said this change was to better display comments that users would most want to see. Profiles that have been verified by Google+ or YouTube will be pushed to the top of the comment thread: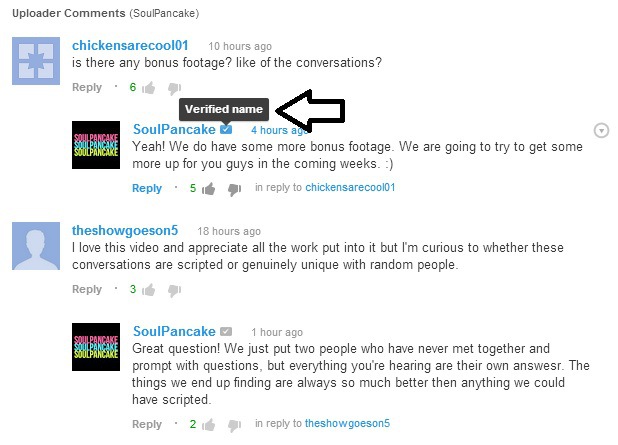 YouTube announced that this change will put comments from the video creator, popular users, and users in your Google+ circles at the top of the comment section and in comment threads.
In addition, if you want to comment on an existing comment thread, you can do so using your Google+ account with public or private settings. The private setting will only allow people who are in your Google+ circles (that you've chosen) to see your comments.
Finally, the new feature also allows you to automatically approve comments from known users, review comments before they are published, and even block certain inappropriate words. This could benefit YouTube users that spend a lot of time moderating comments: automatic approval and language moderation can definitely save time.
Do you agree with Google's choice to add Google+ features to YouTube?