Earlier this month, Google announced that it will be shutting down Google Plus for consumers in a 10-month phase-out.
The decision follows a recent discovery of an undisclosed security flaw that exposed users' profile data that was said to have been remedied in March.
The software glitch may have exposed user information for up to 500,000 customers between 2015 and 2018.
The Google Plus data that was potentially comprised includes names, email addresses, occupations, dates of birth, genders, and profile photos.
According to reports, the move might affect some 100 million active users across the network.
While this number may seem big, it's actually small compared to social behemoths such as Facebook, which now has more than 2.2 billion active users per month.
Google Plus stirred several debates in the SEO community since its first arrival in 2011 and many discussions have taken place questioning its worthiness both monetarily, as well as time and effort.
Sentiments seemed mixed with some experts saying Google Plus was worth the investment because it's a Google-owned property with millions of users across the platform.
Others disagreed, however, claiming that the network had low engagement with an overall lack of adoption.
In a statement, Google admitted itself that Google Plus has "low usage and engagement" and that 90 percent of its user sessions last less than 5 seconds.
It seems that the social network did not live up to its initial hype and could never keep pace with its giant rival, Facebook.
Google Plus Did Some Good for the SEO Community
Although Google Plus for consumers is closing, we can't deny that it did some good things for the SEO community and some brands.
Those of us who have been in the search marketing space for a while should remember the Google +1 button. Google first launched this back in 2011.
Getting end users to +1 your content was an endorsement that told others that it was something worth checking out.
Many in the community thought it was a ranking signal that had a positive impact on organic visibility. After all, the more +1's attained the better, since these were collected in your Google profile and shown when people within your "social circle" searched for something you'd recommended.
As time went on, however, Google stated that the +1 buttons were not a ranking signal, despite numerous correlation studies indicating otherwise.
One of my favorite pushes by Google Plus was its "Circles" initiative that allowed users to put various people in specific groupings or listings.
While it may not have been so intuitive to use, once you got the hang of it, it was a pretty neat way to share content with specific contacts.
Google Plus Communities was also another popular feature of the social network, which allowed users to create groups around a specific interest, organization, or business.
Communities was a great way to engage with like-minded users and have a conversation in either a private or public setting that could be accessible to everyone or by invitation only.
So, it seems that while the concept of Google Plus and some of its features were promising, a lack of investment into the product and perhaps even some mismanagement at the top, couldn't save it from its inevitable demise.
What Should You Do Next?
The good news is that Google Plus for consumers is not closing down immediately and current users still have until August 2019 to wind down off the platform.
Google says it will provide users with a way to download and migrate their data, which is extremely important for consumers and brands who had a lot of activity on Google Plus.
For brands like Coca-Cola, which built over 2.2 million subscribers on Google Plus and has a lot of social love, it would need to download the data, save it and try to push the content onto Facebook (or another social network) if it is not already there.
That said though, the brand doesn't seem to have published anything on the network since 2016, so it's questionable how much engagement these subscribers produced.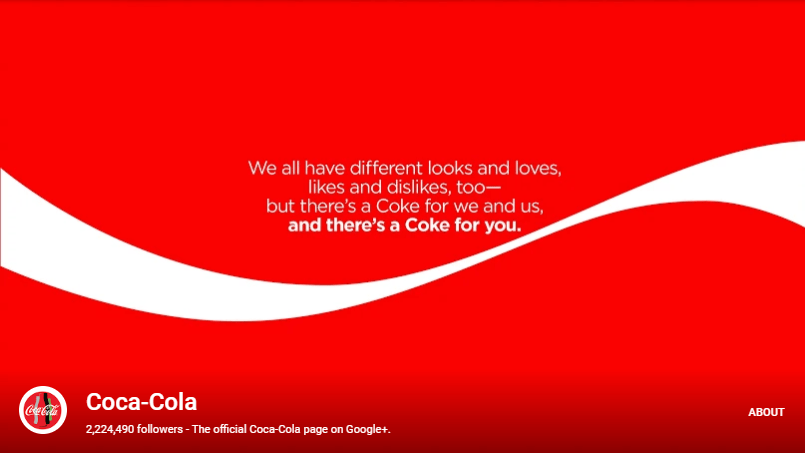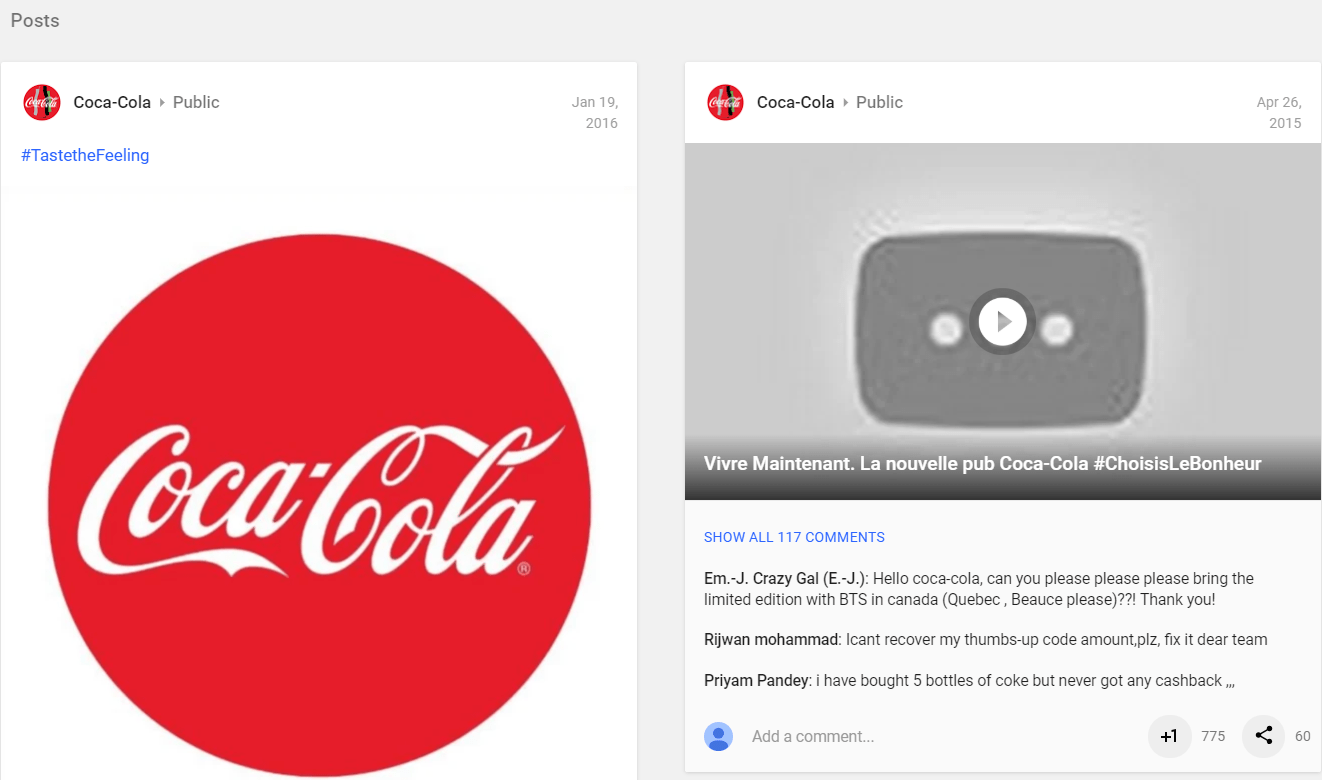 To determine how much traffic Google Plus delivered to your brand, go into Google Analytics:
Look under channels.
Go to referrals.
Look for the Google Plus referrer.
To see how visible your Google Plus profile was, you can put your profile URL in the Ahrefs or in SEMrush, as just two examples.
If your brand was active on Google Plus, had strong visibility and referral traffic, and your content was evergreen, you may want to consider moving it across to other social networks such as a way of capitalizing on your already-made efforts.
Since Google Plus is closing, make sure to update your websites and remove the Google Plus icons in the header or footer of your site. If your site is using WordPress it should be a simple and quick update.
Here is a list of other potential networks to post your content on:
Facebook
Instagram
Pinterest
Twitter
LinkedIn
YouTube
Conclusion
The sunsetting on Google Plus is a shame, as it had much potential. It certainly hasn't come as a surprise though.
Could the consumer curtains be closing in pursuit of a newer, shinier social product in the near future?
I highly doubt it.
Will Google try to build another "Facebook" type social networking site? I highly doubt that.
But remember, they already own one of the world's largest social networking sites – it's called YouTube.
Expect to see a whole lot more creator promotion, audience building tools, and community networking activity built into that.
After all, it is the world's second largest search engine.
Google also stated that they will remain committed to supporting the platform for G Suite subscribers, Google's cloud productivity suite for business customers.
Google feels that Google+ is better suited as an enterprise product where co-workers can engage in internal discussions on a secure corporate social network, so we can expect more things to come from Google on that front soon.
More Resources:
---
Image Credits
Screenshots taken by author, October 2018