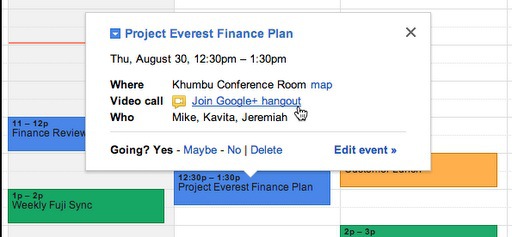 On Wednesday, Google unveiled a brand new set of tools for business customers that combines popular features from Google+ with the functionality of Google Apps. The new features, which were beta tested at several prominent companies including Kaplan and Banshee Wines, are designed to encourage employee productivity and interaction. Clay Bavor, director of product management for Google Apps, announced the additional features yesterday on the Official Google Enterprise Blog:
"Today we're launching an initial set of Google+ features designed specifically for businesses, and we're excited to move into a full preview mode for Apps customers. During this preview period, organizations that have gone Google will be able to use the business features of Google+ for free through the end of 2013 while we continue to add more features and administrative controls designed for organizations."
The initial set of business features includes:
Private Sharing: Now, Google Apps users can control how content is posted to Google+. For example, a Google+ post can easily be restricted to within an organization or be shared with specific partners outside of an organization.
Video Meetings: Google+ Hangouts, which is now integrated with Google Apps, allows video conferencing for up to 10 people. This feature allows face-to-face meetings using either webcams or smartphones.
Administrative Controls: The admin settings allow administrators to set company-wide defaults for posts and restrict Hangouts to specific users to ensure private meetings.
In addition to the features listed above, Google indicated that additional features related to administrative controls, mobile services, and more would be introduced over the next several months. Although the new suite of tools is initially available free of charge, a paid subscription to Google Apps will be required starting in early 2014. However, pricing details have not been released at this time.
Image Source: Google Enterprise Blog