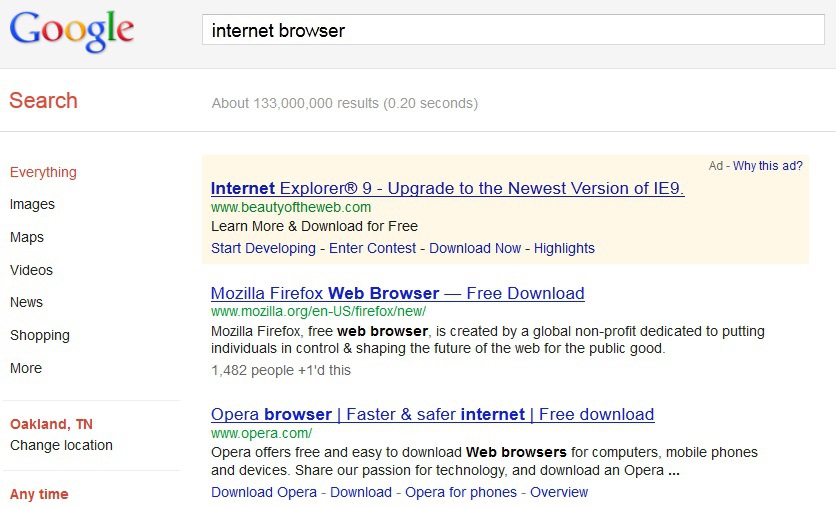 When Google recently hired two top marketing agencies to promote the Chrome web browser using video content, Google assumed that the promotion would be conducted in a manner that was consistent with its own quality guidelines. However, the marketing campaign violated Google's own rules when it paid bloggers to post "reviews" of the web browser and those payments resulted in at least one link that passed PageRank to the browser's website and low quality content.
Google recently issued a statement that addressing the issue:
"Google never agreed to anything more than online ads. We have consistently avoided paid sponsorships, including paying bloggers to promote our products, because these kind of promotions are not transparent or in the best interests of users. We're now looking at what changes we need to make to ensure that this never happens again."
As a result of the Chrome browser hiring firms that violated Google's own rules, Google has levied a penalty against the browser that lowers the PageRank of www.google.com/chrome and demotes the site within the search engine results. Matt Cutts, Google's head of webspam said the following of the situation:
"In response, the webspam team has taken manual action to demote www.google.com/chrome for at least 60 days. After that, someone on the Chrome side can submit a reconsideration request documenting their clean-up just like any other company would. During the 60 days, the PageRank of www.google.com/chrome will also be lowered to reflect the fact that we also won't trust outgoing links from that page."
The penalty, which is already in effect, is preventing the www.google.com/chrome from ranking on the first page for search queries that it usually ranks high for. For example, Chrome is not found in the top-ten results for the terms "Chrome," "Chrome browser," or "Internet browser."
Essence Digital has issued a public apology to Google for mismanaging the campaign:
"In this case, Google were subjected to this activity through media that encouraged bloggers to create what appeared to be paid posts, were often of poor quality and out of line with Google standards. We apologize to Google who clearly didn't authorize this."
Although it may seem harsh to penalize Google Chrome for actions they did not specifically authorize, any other action would be hypocritical concerning they have penalized major brands in the same situation. Matt Cutts, the webspam team, and the rest of the Google team, you are sending the right message by penalizing Chrome. By imposing the penalty, Google is clearly communicating that outsourcing marketing is not an excuse for webspam.
[Sources Include: SEO Book & Matt Cutts]