Here's something worth checking out on Gmail Labs – nested labels and email sneak preview. The nested labels feature allow you to organize your labels hierarchically. While the email sneak preview feature lets you sneak into the contents of email items in your inbox.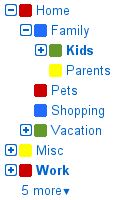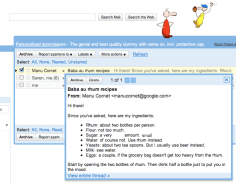 What's good about nested lables is that you can add as many layers as you want on a particular lable. And since they are labels, the color coding schemes apply to the hierarchical structure that you are going to make, no matter how complex they are.
The "Message Sneak Peek" feature lets you see the content of an inbox item without opening it. So, can skip emails that are not that important and just read them later on at your own casual time. The message preview is display everytime you right click on an item in your Gmail Inbox.
In addition, to make email preview faster, you can assign a keyboard shortcut that would enable this feature. You need to set this on your Gmail settings first to use this feature.
Overall these two new features may seem simple and yet they add up to making Gmail a very useful webmail account than it is right now.
To use these features, go to the "Labs" tab of your Gmail account and simply enable them.