I pretty much remember when talks about Google launching its own store for web apps started circulating before. But Google remained mum about it until now. The Google Apps Marketplace has been launched and is now open for business.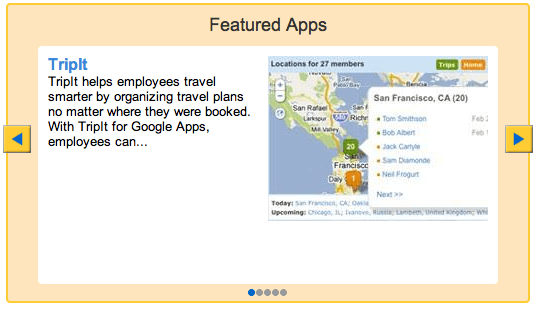 So what's this all about really? According to the Official Google Blog, the Google Apps Marketplace is a new online store for integrated business apps. It will allow Google Apps customers to easily discover, deploy and manage cloud apps that will easily integrate with Google Apps. The apps currently available on the Marketplace are installable apps that are easy because of single sign-on, universal navigation and integration with domain's data.
The Apps Marketplace currently has more than 50 companies selling apps such as Intuit Online Payroll, Manymoon, Professional Services Connect (PS Connect), JIRA Studio among other online business apps.
Once any of these apps are installed on a company's domain, they will work like native Google apps and can interact with calendar, email, document and contact data. These apps can be managed through Google Apps control panel by enterprises web administrator and opened by company employees within Google Apps.
Of course, these apps support OpenID integration or single sign-on. So you don't have to login for several times just to use individual apps.