Google is rolling out several updates to its News homepage to make it easier to navigate through relevant news, highlight interesting stories that would otherwise get buried into the streams of news influx that gets into the homepage as well as an easier news sharing feature.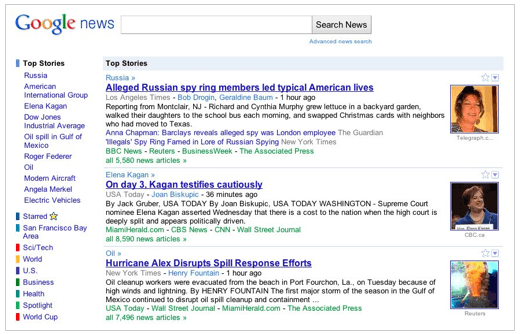 The updated Google News homepage, which will be rolled initially to U.S. users now include a major section in the homepage called "News for you." This is a stream of headlines which are automatically tailored to user interests. You can personalize this further by accessing the "edit personalization" option to specify which sub-stream of Google News you are very much interested in. This option also lets you choose how you want to view the news stream, that is either by section or list view. You can always reset the personalization you've made just by hitting the "Reset personalization" option and it will clear all the preferences you've made.
Google News also now gives you more control of what news you want to see on your Google News homepage. You can specify which news sources you'd like to see more or less often. In addition, you can still see the major news of the day. And Google News will add links to topics that various news sources are offering and present them to you in the Top Stories section of the Google News homepage.
And of course, Google News now makes it easier for you to share story clusters with other people through Buzz, Google Reader, Facebook and Twitter. You can see these sharing options at the top-right of each of the story cluster displayed on the Google News homepage.