Google has rolled out some updates to Merchant Center to help Google Shopping advertisers prepare for the holiday season.
Opportunities Tab
What may prove to be the most valuable of these updates is the new 'Opportunities' tab. Cards will appear in the Opportunities tab when a suggestion is available which may help you drive more clicks.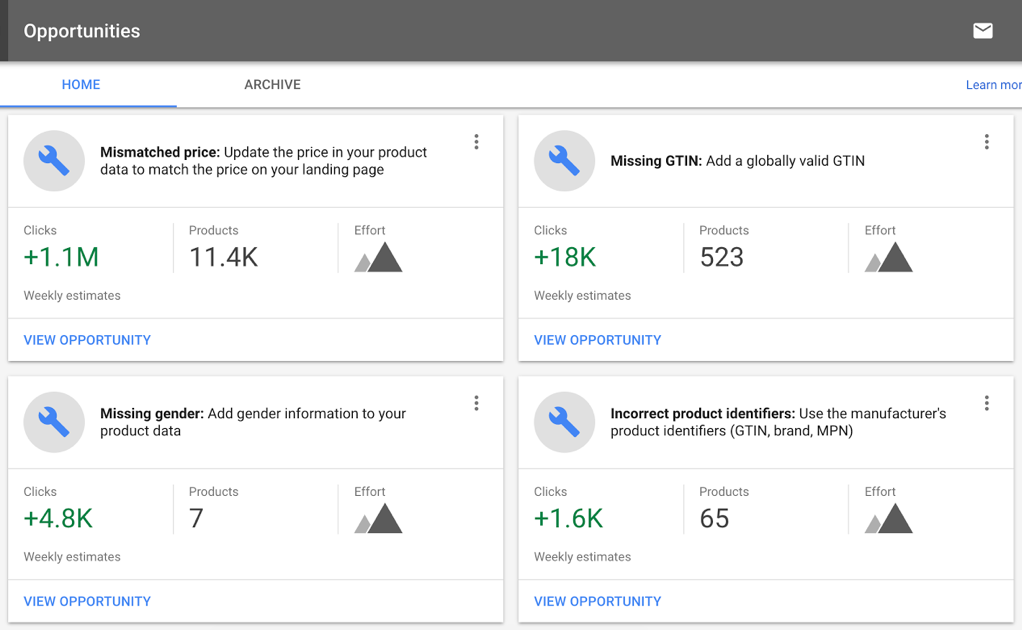 Opportunities may include anything from minor adjustments to important feed fixes. For now, suggestions will focus on improving product data quality.
Google promises more opportunity types in the future, and recommends checking the tab regularly for new suggestions.
Other Updates
In addition to the opportunities tab, several other updates to Google Merchant Center were rolled out at the same time.
Google Shopping advertisers can now use more than one feed for submitting product data. Supplemental feeds can be uploaded which either add to or override values in the primary feed.
Multi-country feeds can now be added, which helps target the same ad to multiple countries with the same language. Prices will automatically be shown in the customer's correct currency.
Lastly, it's now possible to add multiple team members as either admin or standard members of your Google Merchant Center account.