Over the past month there have been 3 major conferences in the new search world: Google I/O, Apple Worldwide Developers Conference, & SMX Advanced.
I attended the first and last but there must have been some cross-up with my invitation to the Apple WWDC. 🙂
Google I/O was a defacto Android conference where I noticed a lot of frustrated former iPhone developers that were the ones most vocal during the Apple jabs at the conference.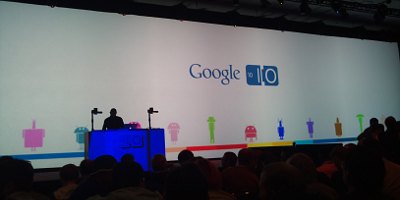 Matt Cutts was also at Google I/O doing SEO site reviews which was one of the most well attended along with the Android sessions.
At Google I/O 2009 Matt was not well noticed for example at lunch when I was with him, Danny Sullivan, & MG Siegler of TechCrunch a person sat down talking to MG about his escort site and how to game Google for rankings while not having any idea what Matt does.
This year it was quite different as there were more Cuttlets surrounding Matt after his session than at any search conference I have been to, I would venture to say that may be a result of Matt doing more widely circulated instructional videos.
He even had people asking for his autograph then as well in his European tour shortly after which he said he never has been asked for previously.
Three weeks later in the same Moscone West building in the San Francisco WWDC began and the iPhone 4 was officially launched.
The iPhone 4 catches up to some but still behind on many spec features of this years Android software but still has the mind share with its aesthetics and marketing practices.
It is a quality product that, as already evidenced by sold out pre-orders, will do excessively well but over the year people will become more and more aware of the choice & deeper options Android provides than just following the Apple dogma.
This is evidenced by the SMX Advanced conference itself where if Lisa Barone was able to attend she would have no difficulty finding Android phone users which she contended the very attempt would have you crying in a corner at past search conferences.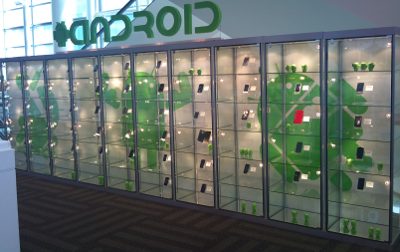 A year ago she was correct as I first spoke on Android at SMX Advanced 2009 regarding this upstart mobile software stack from Google that was treated then like Buzz is now where barely anyone at the conference had an Android phone or even heard about it.
A year later I didn't need to beat the Android drum in my Location Services presentation as Android was touched upon in every mobile presentation at the conference.
This then leads to the lesson all should learn when at a conference with Matt Cutts & that is not to beat him at pool.
The reason why I say this is that last year I was Matt's pool partner when we won the first game and then lost the 2nd.
To this day the people that beat us have not been seen of at any search conference or in the SERPs since.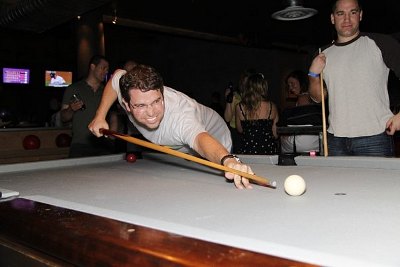 This year I played against Matt as I wisely, in retrospect, choked on knocking in the 8 ball as Matt & Chris Elwell beat myself & Sean Moriarty (both Chris & Sean are of Third Door Media that puts on SMX).
Thus whatever meager ranking I have were then saved and Matt invited me to the Googleplex for a rematch.
So in extremely short summation be aware of both Android & if you should really sink the 8 ball when playing Matt Cutts.