After graduating the feature "Find Similar Images" in Google Labs, here's a new experiment on finding and exploring images being offered by Google – Image Swirls. The idea behind Google Swirl is similar to the "Wonder Wheel" options that was recently introduced in Google Search Panel.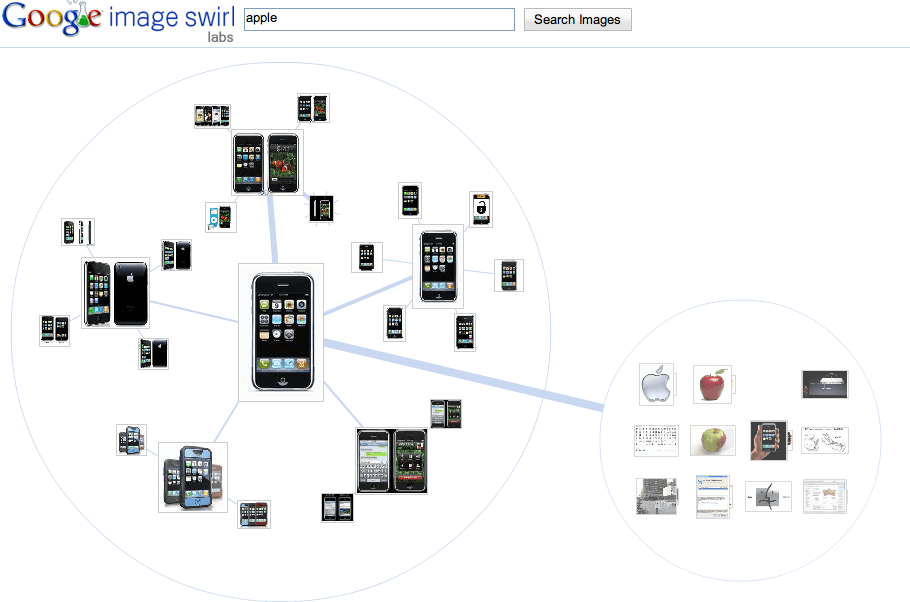 Google Image Swirls builds on a new computer vision research which groups similar images together and present them in a fun way, which in this case is in "swirling" formation. Each images in the group or cluster are clickable links which will bring you to the webpage where that link is contained.
Google Image Swirl uses the same technology as Similar Images and Picasa Face Recognition to analyze images and group similar images together as well as in hierarchies. Each of these images were also analyzed as the best representative images in a particular group or cluster.
The feature is pretty cool, if I may say so. Although a bit "unconventional", it is however very appropriate for Image Search since it gives a new way of looking at Image Search results.
This feature currently works for around 200,000 pre-determined queries. If you want to take it for a spin, just go to http://image-swirl.googlelabs.com and check out the search examples given.