Google's rival and would-be rivals eyeing to mimic Google's success by copying its home page layout may soon get in trouble. This is because after five years, Google has finally owned the patent to the design of its home page, according to a Gawker report.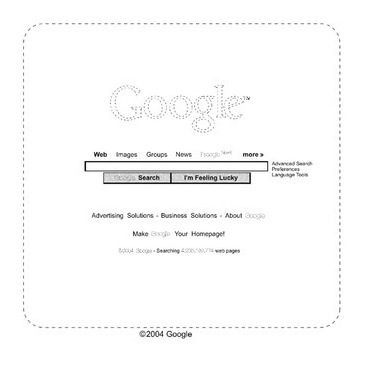 Yup, that simple and yet powerful Google Home Page is not owned solely by Google. And anyone who tries to copy its design will face patent infringement from Google.
The patent refers to whole Google Home Page as a graphical user interface. This GUI includes the search box in the middle of any communications terminal with two buttons below. Google's logo is depicted on top of this search box depicted in dotted lines to signify that it is not part of the Google Home Page GUI patent. It also includes several links below the two buttons.
So, basically anybody who designs their search engines in such layout will be subjected to copyright infringement. Now the question is how will Google enforce this patent against Yahoo which closely resembles Google's Home Page? Luckily for Bing, its design is very different from Google's. At least those headlines and the high res back ground photos have served their purposes.