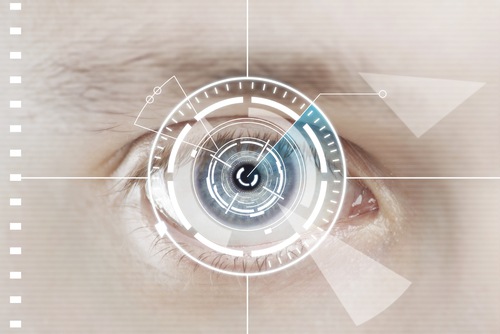 On Wednesday, the U.S. Patent and Trademark Office granted Google a patent that allows one or more users to log in to a computing device using facial recognition. This specific patent, which is called "Login to a computing device based on facial recognition," allows a "computing device" to use its camera to determine the identity of one or more users based on facial recognition and then grant users access to certain personal information or assigned resources. The patent also describes the process of gathering information used to confirm the identity of a user or users.
Specifically, a small section of the 17,000 page patent filing reads:
"A method of logging a first user in to a computing device includes receiving an image of the first user via a camera operably coupled with the computing device and determining an identity of the first user based on the received image. If the determined identity matches a predetermined identity, then, based at least on the identity of the first user matching the predetermined identity, the first user is logged in to the computing device."
At the end of last year, Apple submitted a patent application for facial recognition technology very similar to the patent just awarded to Google. Although it is unknown exactly how Google plans to use this technology, the possibility of patent wars regarding its use are likely based on the numerous recent patent litigation between technology giants.
Apart from its potential involvement in litigation, many indicators point that patent number 8,261,090 may be put to practical use in Android phones. This type of technology already exists in a less advanced form, the face unlock feature present in Android 4.0+ devices, such as the Samsung Galaxy S3 and Samsung Galaxy Nexus. Only time will tell the significance that this patented technology will play in both Google's computing devices such as Android phones and in the courtroom.
Sources Include: CNET & Venture Beat
Image Source: Shutterstock