If you're one of the chosen Google user, you might have noticed earlier that Google.com was somewhat different in appearance. TechCrunch was reporting that the familiar Google.com where we normally see the Google logo, search box and some navigation elements below was change to just a white page with only the logo and search is visible.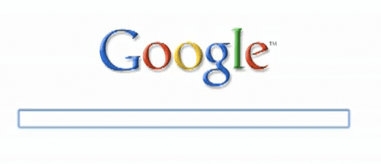 If you've seen that, well no. It was not the work of some alien again just like what happen with the Google doodle. It is an ongoing experiment which Google seems to be carrying on in an effort perhaps to bring its minimalist approach to its homepage to a more, well minimalist perspective.
If you've counted the number of words that appears on Google.com, it would total to only around 29 or 30. This includes the "I'm Feeling Lucky" and "Google Search" buttons. Now, in the experimental page, all the other elements below the Google logo and search box will fade in only when you move your mouse after the page has loaded.
Quite interestingly though, when the fade in effect takes in, the "Google Search" and "I'm Feeling Lucky" buttons will no longer be displayed. Only the three navigation links under the search box namely, "Advertising Programs", "Business Solutions" and "About Google" will be displayed.
But TC also mentioned that the "Google Search" and "I'm Feeling Lucky" buttons would also appear in one instance.
So, it seems that Google is experimenting on two possible layout of Google.com.
The point? Well, I guess that's what Google is trying to figure out. Whether having this minimalist approach to its homepage would impact usability and user perception. Even hitting on the "elaborate" Bing.com approach to its search engine portal.