Google has announced a mobile payment service, called Google Payment, which is designed to facilitate an easier check out experience for online purchases.
Google Payment allows users to pay with any card in their Google account, whether it's a credit card or debit card.
Using Google Payment allows customers to breeze through checkouts by instantly providing merchants with both payment and shipping information, so there is no typing required on the users' end.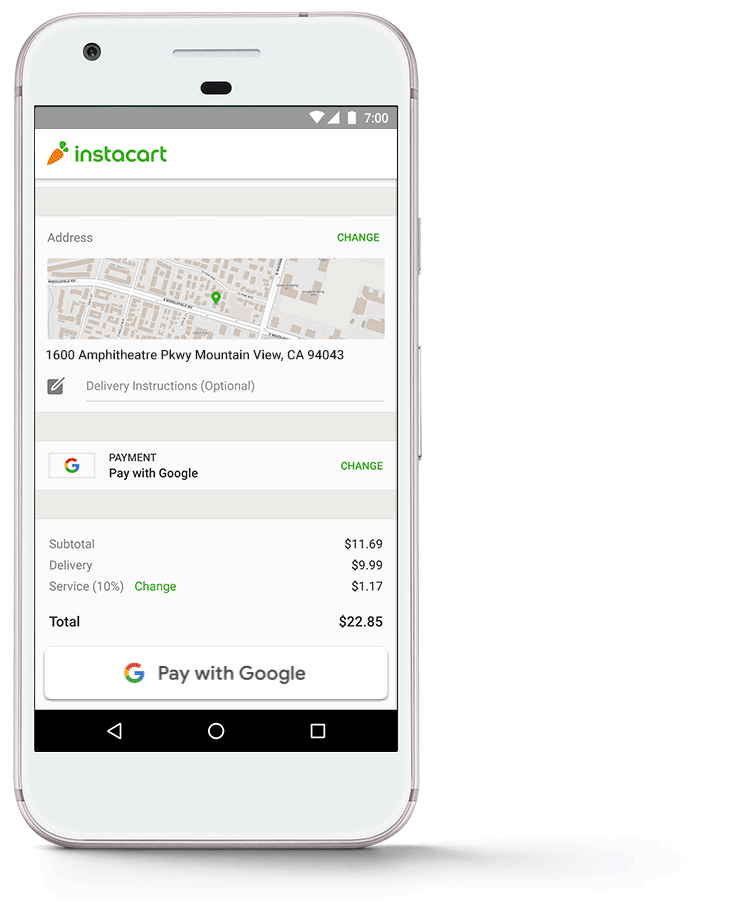 Owners of Android phones can use Google Payment for in-app purchases from their favorite pizza delivery place, or when booking travel in the Chrome browser.
Merchants may be pleased to know Google Pay doesn't charge any transaction fees. Google has created a developer doc with more information about how to get started with Google Payment.
Google has partnered with a selection of popular payment providers, with more to come in the future. Google Payment currently supports Adyen, Braintree, Vantiv, and Stripe.
If your transactions are processed by any of the listed payment providers then you can start using Google Payment immediately.
Not using any of the listed payment providers? Then stay tuned for further information about Google Payment as the service matures.