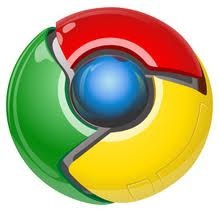 Google Chrome, which recently released version 17 to beta, now has the ability to prerender webpages on the basis of what site a user is likely to visit. When a user begins to type a URL or search query in the address bar, Chrome predicts what page the user wants and begins to load that page in the background.
Domnic Hamon, a software engineer for Google, said the following on the Google Chrome blog:
"If the URL auto-completes to a site you're very likely to visit, Chrome will begin to prerender the page. Prerendering reduces the time between when you hit Enter and when you see your fully-loaded web page–in some cases, the web page appears instantly."
In addition to prerendering pages, the latest version of Chrome will now incorporate a security feature that will warn users that are about to download malicious software from a website. In the past, Google Chrome primarily focused their security efforts on sites that threatened a computer without user interaction. However, due to an increase in the number of malicious files being downloaded, they felt this additional security feature was necessary:
"To help protect you against malicious downloads, Chrome now includes expanded functionality to analyze executable files (such as ".exe" and ".msi" files) that you download. If a file you download is known to be bad, or is hosted on a website that hosts a relatively high percentage of malicious downloads, Chrome will warn you that the file appears to be malicious and that you should discard it."
Since other browsers and security software already offered similar malicious software protection, the new security features are hardly revolutionary. However, the prerendering of pages to further reduce page load times has the potential to change the browser industry moving forward.
[Sources Include: Google Chrome Blog]