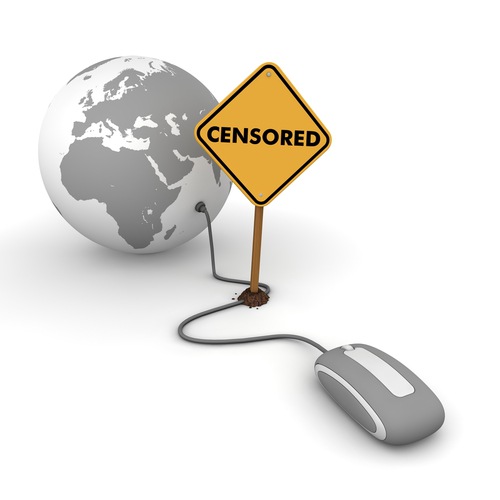 Brian Souter, the anti-gay co-founder of Stagecoach Group, is claiming that his website www.BrianSouter.com is being singled out and censored by Google due to his former stance on social issues. In 2000, Souter donated £1 million to privately fund a campaign that supported Section 28; his website specifically mentions the donation. Section 28, which prevented the promotion of homosexuality by local authorities, was repealed in Scotland and all of Great Britain in 2000 and 2003 respectively.
Following the loss in his site's ranking, Souter's PR and web media adviser said, "It's not Google's place to decide which sites we can see and those we can't." Although the majority of website owners have experienced the frustration of a ranking issue, very few have stated that a search engine should not have the ability to "decide" the ranking of sites.
While it is a bit puzzling that Souter's website is not ranking in the first ten pages of Google results for the query "Brian Souter," a quick review of his site found several potential causes. To improve his site's future rankings, Souter should correct the following obvious SEO problems:
Inbound Links – Open Site Explorer only found a total of 22 root domains linking to Souter's site. To improve his chances of ranking well, Souter should concentrate on building high-quality content and improving his link.
On-Site Changes – The H1 and H2 tags, which are currently "Welcome" and "Latest News" respectively, should be changed to include targeted keywords. In addition, the site appears to have a high code-to-text ratio and very little unique content, both of which Google discourages.
Duplicate Content – An identical copy of Souter's website can be found at http://www.briansouter.com.14feb-youth.com/
Social Metrics – The social metrics, which include one Facebook share, seven Tweets, zero Facebook likes, and no Google +1 activity, need improvement.
While the idea that a website is being censored due to a social stance Souter took over a decade ago is likely to be viewed as an unreasonable and unfounded claim in the SEO community, Google could prevent such claims with a more transparent penalty and ranking reduction process.
[Sources Include: BrianSouter.com & Open Site Explorer]