It pains me to cover anything iPad-related news right now as I'm having a rough experience with our local FedEx Broke which has been "detaining" my iPad for a couple of days now. But in the spirit of reporting, I have to forget about this issue and cover this Google-iPad related news. So, here we go, Google just announced that its Google Mobile App for iPad is now available for free download from the iPad App Store.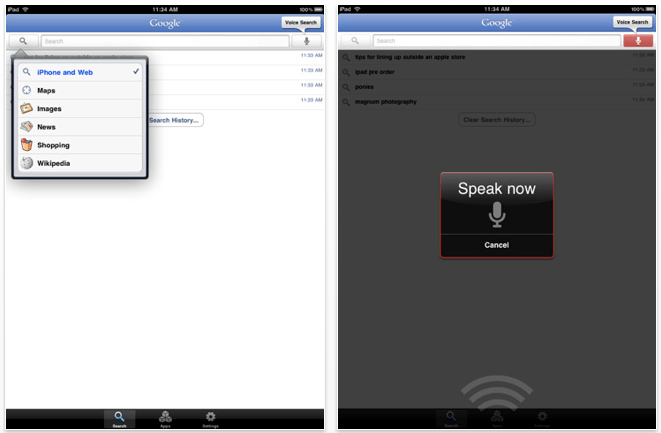 If you have previously used Google Mobile App on your iPhone, it's basically the same app, only this time it was tweak a bit to fit into the iPad interface. The new iPad-friendly Google Mobile App features practically everything that you've enjoyed in the app's iPhone version.
The app features several search-related functionality including – search by voice, Google suggest, search history, contact search and vertical search. In addition, the app also recognizes your current location. This useful when you are searching for nearby location while on the move. The app also lets you navigate to Google's web-based apps including Gmail which incidentally was also optimized for the iPad.
Coming up are new features that will take advantage of the iPad's features. To download Google Mobile App for iPad, check out the iPad App Store.