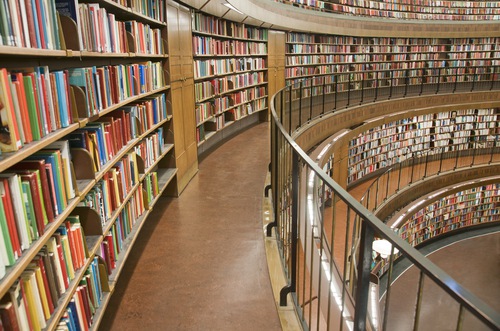 Shortly after Google began digitally scanning millions of books in 2004, the Authors Guild and various other copyright holders filed a class-action lawsuit against the search giant. Although the involved parties reached a $125 million tentative settlement agreement in late 2008, the U.S. Circuit Judge Denny Chin rejected the proposed terms due to the potential negative impact on authors not involved in the negotiation process. Since that time, the lawsuit has been a procedural nightmare and legal progress has been slow.
One of the recent legal skirmishes in the case was related to whether authors should be required to individually file suit against Google. Due to the large quantity of involved authors and publishers, the Authors Guild argued that a class-action lawsuit was the only fair and practical solution. In addition, they stated that requiring copyright holders to file individual cases was impractical and would place an unfair burden on the impacted parties. However, Google argued that some authors were not opposed to their literary works being included in Google Books and stated that class certification was not appropriate.
In late May of this year, Chin granted the Authors Guild's requests for class certification. Immediately following his decision, Google filed an appeal that was ultimately granted by the U.S. Court of Appeals for the Second Circuit. Google, which is hopeful it will overturn the class certification during the appeal, requested that Chin delay the lower court's proceedings until the appeals process is completed. However, since the appellate court did not order a "stay of proceedings," Chin issued the following statement indicating he would not grant a stay:
"On August 14, 2012, the Court of Appeals granted Google's petition for permission to appeal the Class Certification Order. The Court of Appeals did not order a stay of proceedings in this Court. In my view, a stay is not warranted. This case is now some seven years old. Discovery is complete. Both sides have filed summary judgment motions, and but for the fact of plaintiffs' counsel's unfortunate illness, opposition papers would have been submitted by now. A stay pending appeal would significantly delay the merits, perhaps for as much as a year or even more. The merits would have to be reached at some point in any event, and there simply is no good reason to delay matters further."
Since Google Books initially launched, the program has scanned over 20 million books in 35 languages. The Authors Guild is requesting the court pay $750 per scanned book.
Sources Include: Paid Content & Wall Street Journal
Image Source: Shutterstock