The Amazon Associate blog just announced that its affiliate program has just been directly integrated with Google Blogger. This means that you can now earn some dough from promoting Amazon products even without spending money on a blog hosting site. While if you're a Blogger.com user, this means that you can now easily add Amazon Associates product links directly from your Blogger dashboard.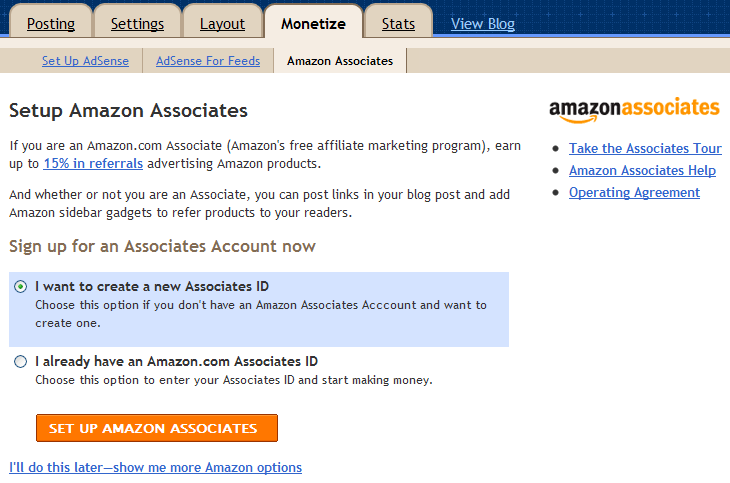 I'm not really sure about which of these will benefit from this integration. Google Blogger despite running a low-key business is still one of the widely used free blogging platform despite the threats posed by WordPress.com.
Meanwhile, there are dozens of affiliate marketing programs other than Amazon Associates, which incidentally don't really give the best amount of commission for directly advertising their products.
But I'm pretty sure those who remained with Google Blogger will find this integration a welcome addition to Google AdSense as their primary way of monetizing their blog content.
If you're not yet an Amazon Associate member, there's no harm in trying out the program. You can still register and start implementing the Amazon Associate program on your Blogger blogs.
While if you are a member of both, you might want to start tweaking your Blogger blogs to include Amazon Associates Link. The process is pretty simple and you can even add product links while writing your blog posts without needing to leave Blogspot.com.