While you are pondering on the points made by Todd about online retirement, here's a worthwile albeit healthy activity that you may want to consider – biking. And to help you navigate your way through U.S. cities on your bike, Google has just added useful biking directions and bike trail data to Google Maps.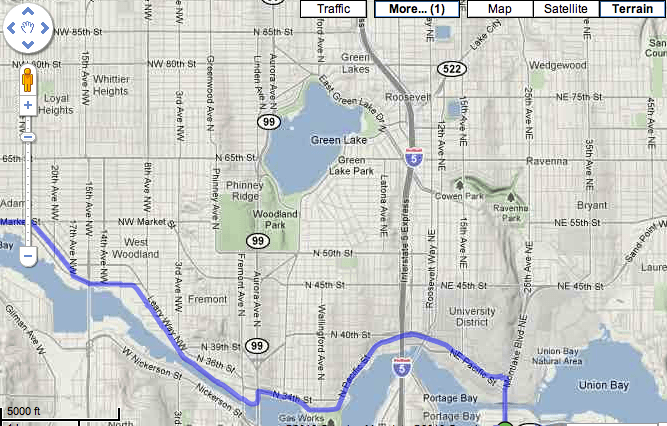 Google has been gathering these bike trail data for quite some time now and now that they've gathered as much data as possible, these biking directions are now part of the Google Maps interface. These biking directions provide efficient routes and allow you to customize your trip, make use of designated bike lanes, calculate rider-friendly routes as well as customize the look of the Google Maps to suit cycling activities.
Google has also added information about bike trails, lanes, and recommended roads directly onto Google Maps. This will help you get better sense of route and trails worth traversing if you're into recreational ride. You can check out the bicyling layer on the "more" button at the top of a Google Map. This layer has three types of lines – dark green for dedicated bike-only trail, light green for a dedicated bike lane along a road and dashed green for roads recommended for biking but has not bike trail.
Google Maps currently has more than 12,000 miles of bike trails, and bike lane data for 150 U.S. cities. You may check out Google Maps biking directions here.