Google has released its most significant update to the AMP testing tool since 2016. In addition to accessing the tool at its usual destination, you can also test AMPs directly in search results.
Simply type "amp testing tool" into the Google search bar and you will see this submission form.

After running an AMP URL through the submission form you will see the results page, which has several updated features. Users can now submit an AMP to Google's index after testing it, as well as view an AMP's raw source code. The "view search result" feature has been there since the last update.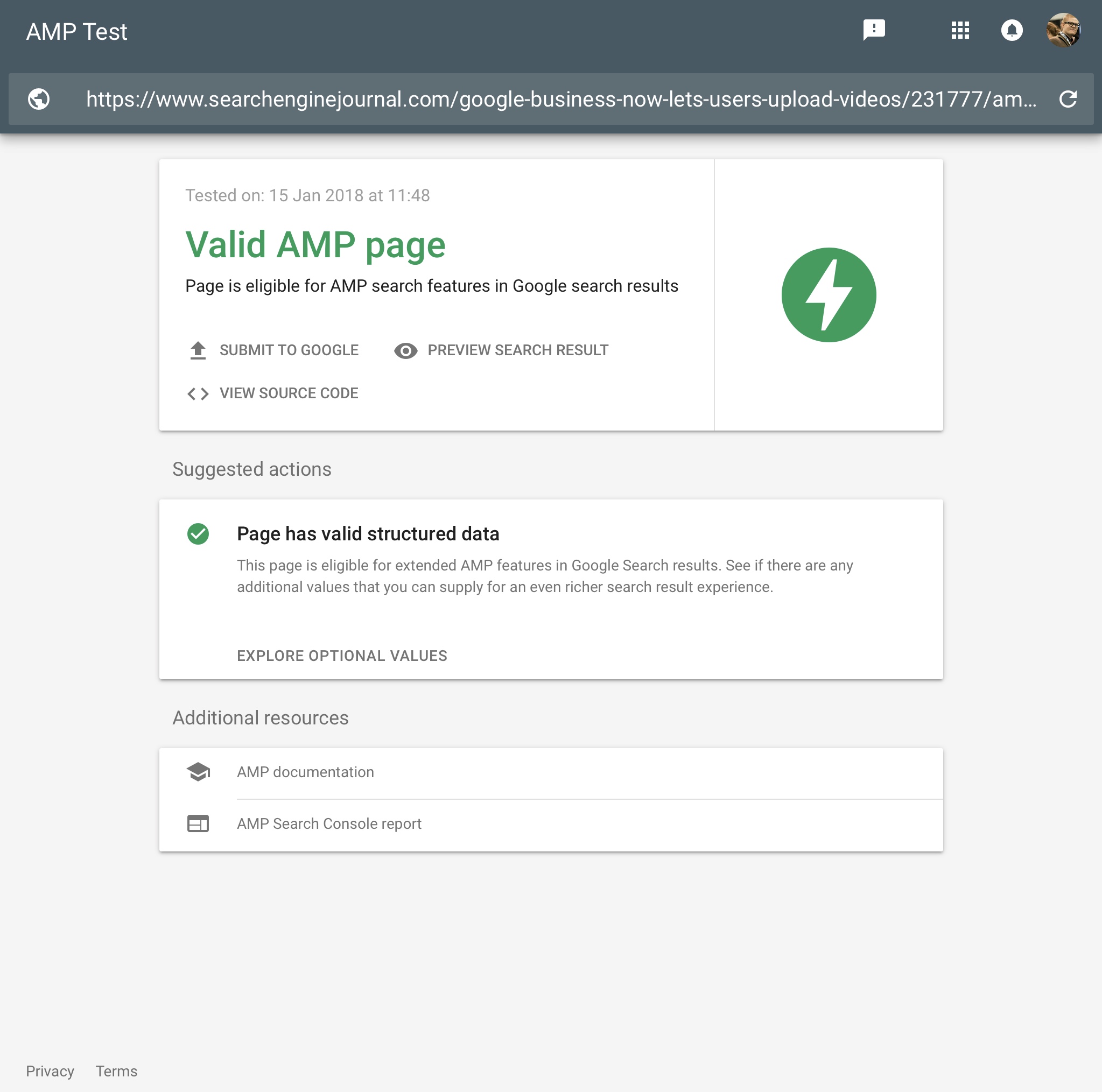 The AMP testing tool can be used on any URL, not just URLs on your site. So if you want to see why a competitor's AMPs are consistently showing up in search results, run some pages through the tool and see what they're doing differently.