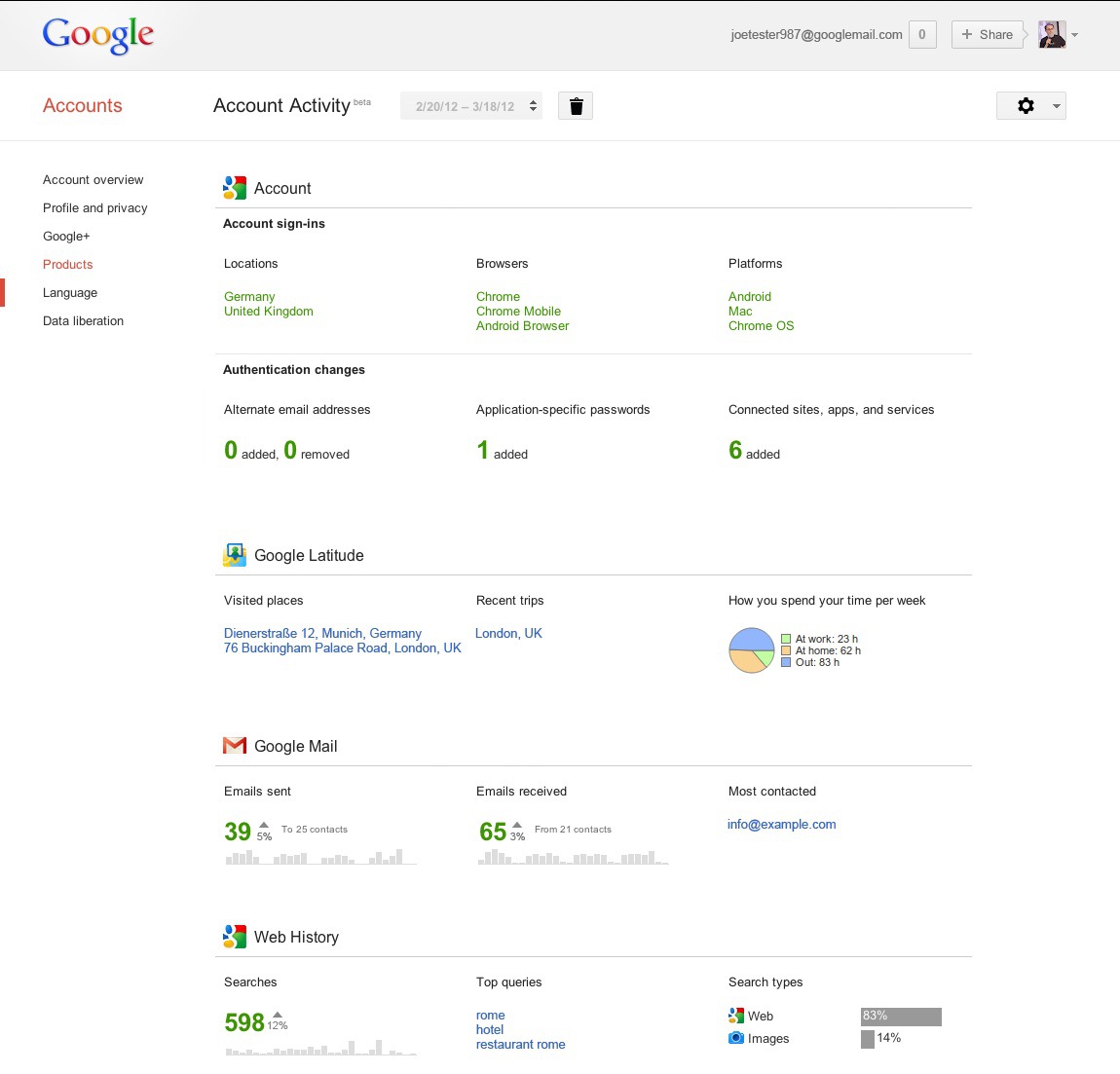 Yesterday, Google launched a new Account Activity feature that provides Google users access to certain reports detailing their usage of Google's various services. The new service, which will only be available to users who opt in, will provide detailed metrics related to the following:
Number of times a user sign-ins
Statistics related to Internet browser usage
Number of emails sent and received
Platforms used to access Google services
Quantity and topics of Google searches
Percentage and types of Google searches (i.e. Web vs. Images)
Places visited on Google Latitude
The hours a user spends at work, home, or out in an average week
Andreas Tuerk, a product manager for Google, wrote the following regarding the new feature in a recent blog post:
"For example, my most recent Account Activity report told me that I sent 5 percent more email than the previous month and received 3 percent more. An Italian hotel was my top Gmail contact for the month. I conducted 12 percent more Google searches than in the previous month, and my top queries reflected the vacation I was planning: [rome] and [hotel]."
Although Google is highlighting the new service's potential security benefits and states that the product will protect users from unauthorized account access, some people may be alarmed to discover that the new service will continue to report data that had been previously deleted:
"Data deletion at the data source, e.g. in your Web History will have no impact on issued reports, however reports can be deleted at any time."
Do you plan on using the new Account Activity feature or do you find it creepy that they will continue to track and report data you have deleted?
[Sources Include: Official Google Blog]