David Angotti wrote a great post on this on Jan 4th detailing that Google paid bloggers to post reviews; it's a great post that describes the situation in detail. This news shocked my world a little bit and we had some clients raise some concerns. As an agency we execute sponsored post reviews for many of our clients and see great results. My goal with this post is give my two cents on the situation and ask the SEO community a few questions: What can we learn from this event? Do we need to take action and adjust out blogger outreach techniques?
How we use Sponsored Blog Post Reviews
SocialSpark.com is sponsored review platform that was developed by Izea. This platform connects people like me with popular blogs across the net and gives us the ability to pay bloggers to write about our clients. When we approach a campaign like this our goal is not to pay these bloggers to generate inbound links for SEO, rather, get our clients brand in front of the people that are following the blog. For example, chris.pirillo.com is a featured publisher in Social Sparks Tech Blog category. If I want to feature anything Tech, Chris Pirillo is a great place to start! SocialSpark.com provides me with the opportunity to make this connection. Before platforms like this were created, grass roots (hard core) PR campaigns had to be executed to reach major influencers.
My goal is to generate some buzz in the social world about my client's services. So I create an "opportunity" using social spark and ask target bloggers if they are interested. Some bloggers say yes but other reject my offer. The key point is that the content publisher has the right to say no.
As a search marketer I use sponsored reviews to generate links to my clients sites, not from the actual sponsored post, but from the buzz that it creates. Let me ask a question. Is this technique black hat? Should I be penalized for executing this technique?
If I have a great link baiting resource that I want to promote and it has to do with the tech industry, I might want to pay a few high powered bloggers to write about it! With full disclosure of course.
Social Spark is very clear and state that, yes, you have control over text links and what URLs they target, but they are all no follow.
SocialSpark's No-Follow Link Creator

How we use Guest Blogging Campaigns to Generate Links
Our goal with guest blogging is to find blogs that publish content relevant to our client's service. Then, reach out to the blogger and create content that is relevant. Most bloggers LOVE the idea of getting free content that their loyal following will like! This post is a perfect example of a Guest Blog post, and you will notice, at the end of this post my name – Gabriel Gervelis – links back to my site. I didn't pay SEJ for this. SEJ identified this content as something that their readers (you) will benefit from. My reward is am editorial citation at the end of this post.
MyBlogGuest.com is concept that allows content publishers like myself to find blogs to publish content on, and for bloggers to connect with quality authors to write guest blog posts. It's a win/win! I pay a small fee to use the platform. We do not to pay the blogger to post content.
In order to use this method to generate links back to our clients sites, our clients must first have link worthy content. Let's create a case: our client is a local laser hair removal doctor. The first step is to publish creditable content about laser hair removal on the site. This content is non-promotional. Odds are we create a blog post on the topic "How the light beams from a q switched laser remove hair." Our next step is to find three guest blogs to post content on about laser hair removal. Because our goal is to build links, we will link to our clients creditable content, thus building high quality relevant links.
The bloggers that we target always have the ability to say no. The final decision to post or not to post the content is up to them. This creates a human editing filter between a spammer and the blogger. Once the blogger chooses to approve a guest blog post, and they are not paid for it, all outbound links gain instant authority.
My questions to the SEJ community: Do you agree with this concept. Is my thought process regarding organic link building through guest blog posting solid? Or, is this link building technique that is worthy of getting penalized?
MyBlogGuest.com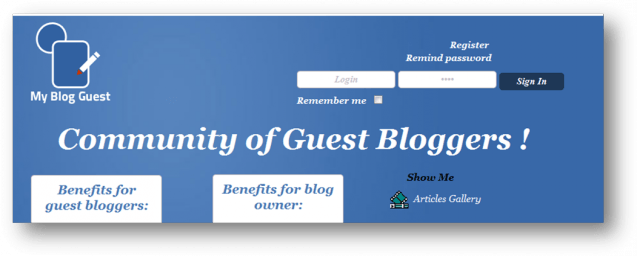 The Difference Between Guest Blogging and Sponsored Blog Posts
I hope the difference between sponsored posts and guest blogging is clear. Both techniques have different goals and different target outcomes.
Where Essence Digital Went Wrong and What Can We Learn From Their Mistakes
My view on this subject, and the odds are I'm wrong, Essence Digital sub-contracted the wrong vender. Agencies usually act as middle men to service contracts. In this case, I believe the wrong sub-contractor was used. A work order was placed somewhere in the supply chain and a bunch of low level sponsored reviews popped up that created thin content.
The lesson learned is not a new one. BUYER BEWARE – LESSON LEARNED (Shame on you Google J)
If you are going to hire a SEO company to build links, make sure you know what they are doing!
Always ask for deliverables when contracting someone to build links
If you are going to hire a social media promotion company, make sure you understand their blogger outreach programs.
My Final Thoughts
Finding ways to influence the blog o sphere is modern marketing. Don't let this buzz turn you away from blogger out reach. Make sure you follow best practices in all of your marketing efforts, whether they are in SEO or traditional media. Getting you product or service in front of the right eyeballs is key, and hey, if you get a few links from your efforts, so be it!