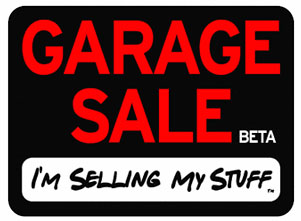 Buy.com is hoping to get a share of Ebay's customer base by launching Garage Sale inside the Facebook network. Unlike Ebay and other auction sites, customers who are members of Facebook can sell directly their personal items by advertising it through their profile page. Likewise, members can buy directly from other Facebook members.
Garage Sale is a safe way of transacting online among Facebook members. Facebook members just need to activate the Garage Sale aplication and it will show up in their profile page. Upon activation, Facebook members can start listing their personal items for sale and wait till a Facebook member finds it and signify their interest to buy the items by checking out the seller's profile page. The garage sale application will then bill the buyer's credit card and notifies the seller when billing is complete. Once billing is completed, sellers can now ship the goods to the buyer. Sales fund are deposited into the seller's paypal account or transmitted via check. Garage Sale charges the seller 5% commision on the total sales price.
Will Buy.com's Garage Sale create enough buzz to compete with Ebay and other auction ads? That will be interesting to find out. Would Garage Sale give Buy.com a good amount of ROI, enough to shake off Ebay's dominance on the online auction market? That, we will see in the coming days.