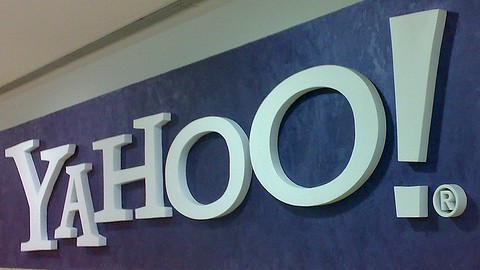 Yahoo will be releasing its third quarter earnings statement later this afternoon. CEO Marissa Mayer is also expected to announce her plans to turn the company around. Mayer took the reigns at Yahoo in July of this year and has spent her first few months in the big chair setting the stage for things to come.
According to Reuters:
Mayer, who earned a masters degree in computer science from Stanford University specializing in artificial intelligence, has moved quickly on the personnel front, shelling out rich pay packages to attract ex-colleagues from Google and elsewhere.

She brought in ad technology systems guru Henrique de Castro as chief operating officer; a new finance chief in Ken Goldman, who also has tech chops, to replace Tim Morse; and Jacqueline Reese to assume the dual role of hiring and acquisitions, suggesting the start of a train of "acqui-hires" or buying small companies for their engineering talent.
MercuryNews.com reports:
Other moves have been aimed at boosting morale for Yahoo's 12,000 employees, who have endured a succession of layoffs and reorganizations along with CEO changes. Over the summer, Mayer announced internally that meals in company cafeterias would be free—as they are at Google—and that Yahoo would replace workers' outdated Blackberries with their choice of iPhones or other new smartphones. She's also instituted town-hall meetings with employees.
The expectation is that Mayer will shift Yahoo's focus away from media and content and back to technology and user experience. Mobile is going to be a high-priority focus. Top competitors, Google and Facebook, have yet to take full advantage of user presence on tablets and smartphones. This poses an excellent opportunity for Yahoo to gain ground quickly, if it can release the genie from the mobile bottle first.
Social engagement is also high on Mayer's list. Ken Yung, for The Next Web, comments "the opportunity for Yahoo to move and start acquiring small start-ups to build out its Yahoo social network is ripe for the taking. Just making improvements to Flickr to compete with the capability of Facebook and Picasa could be a great start to shift the company to a more social business."
Better user experiences on the desktop and mobile should lead to better ad revenues for Yahoo. Expect the full details from Mayer after the close of the markets around 5:00 p.m. Eastern today.