Instagram may find it challenging to keep relevant and popular now that another photo service tries to grab its market share. The war with Twitter is not yet over, and there's another opponent in sight: Flickr.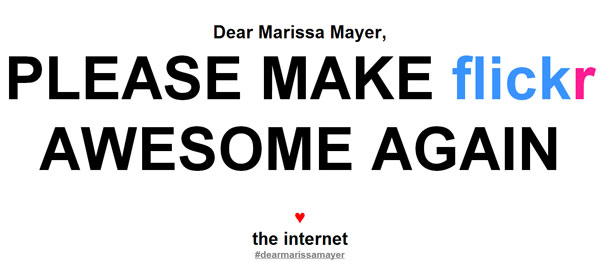 Flickr, today, upgraded its iPhone App with filters, Twitter integration and more. The upgrades are Marissa Mayer's response to a Flickr users' plea, but also indicate her efforts to make Yahoo! and its services a viable competitor to both Facebook (Instagram) and Twitter (Twitter Photos).
According to the Appstore description, the all-new Flickr App is a complete redesign of the previous version. It's now easier to use, more beautiful and includes more of the great features you love using on Flickr.com.
If filters were not enough to rock Instagram's world, now the Flickr iPhone app comes complete with a fully integrated Twitter experience. These are great features for Flickr's 80 million users, who no longer need third party services to "enhance" their images.
Like Twitter Photo filters, Flickr's filters are powered by Aviary. But unlike Twitter and Instagram, which offer less than ten filters each, Flickr lures users with no less than 16 unique camera filters. The app allows users to access their Flickr photos on any device: phone, tablet, computer and Apple TV. In addition, users can easily search and find photos, and connect with other users who share similar interests, through more than 1.6M groups linked on Flickr.