Visit our Marketing Nerds archive to listen to other Marketing Nerds podcasts!
In this episode of Marketing Nerds, Danielle Antosz and Kelsey Jones of Search Engine Journal discuss different ways to find clients through referrals, platforms like Upwork, and prospecting through job boards. They discuss their own experiences through those channels and share what successful for them, including their favorite websites and tools for finding freelance clients and jobs.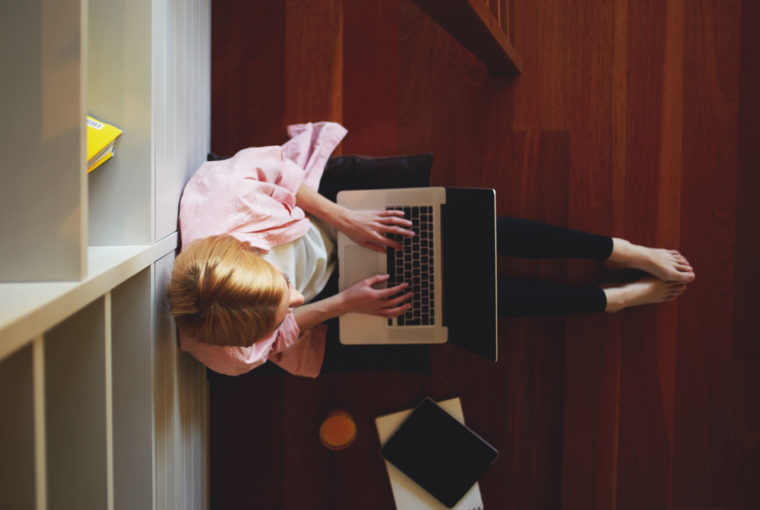 Here are a few transcribed excerpts from their discussion, but make sure to listen to the podcast to hear everything:
Three Methods of Client Aquisition
One, obviously is the dream, is just all referrals, which makes life easy. Then the other two ways are through platforms, Upwork. The other way is prospecting. Looking on job boards, stuff like that.
Upwork and Elance are the kind of platforms where people post jobs. They can come hire you. You can create your profile. It's really good when you're starting out, especially if you looking for some of those lower paying jobs just to start. We've talked about this before, we don't recommend doing that long-term.
To get the first couple of gigs, it's an easy way to get started. Once you kind of build up your background, and whatnot, it doesn't make sense to go for those low paying jobs that tend to be on those platforms. Keep in mind, when you set a ridiculously low rate, you're affecting everyone else in the industry.
If you're just starting out and you don't even know where to start, or where to get clients, or what to even price yourselves, then platforms are a good way to get an idea of what you want to offer and how you want to charge. A lot of times you can look at what other people are charging for the same work you want to do.
Could a Freelancer Make 6 Figures on Freelancing Platforms?
Supposedly yes, it's possible. Compare it to, say someone who runs an Etsy shop, versus someone who takes that and builds their own website, and sells that way. At some point, you've got to grow past platforms.
With freelancing, you're always hustling, and getting that growth, because you don't want to be stagnant. Platforms make that a lot easier, because there's already people who are looking for jobs, and all you have to do is throw your name into the hat. It just makes it a lot easier until you get the hang of selling yourself.
There's also the trust factor from both ends. You enter in your bank account information. The buyer enters in their credit card, you're going to get to paid. You have somewhere to go if they try to screw you over. Again, when you're starting out, that's really important because those mistakes that you make with billing and choosing the wrong clients, those are really expensive mistakes. When you work on a platform, you don't have to worry about that nearly as much.
Prospecting Clients
That's like being more proactive. So instead of logging onto a dashboard and viewing available jobs and requests for quotes, it's more like you either are cold calling people, or you're finding positions and then sending an email proposal with an attached PDF and what your rates are.
It's more independent and self-managed, and it takes a lot more work to find leads.
We had mentioned talking about some of the tricks for finding stuff on Craigslist. The best tip is to look at how it's written. If it seems to good to be true, then it might be shady, or there might be something they haven't told you.
Don' t forget social media.
There's a Facebook group called Social Media Jobs, and all kinds of people are posting jobs. Mostly social media, there's been some copy writing. Look in your industry, like maybe programming jobs, and look for groups on Facebook. LinkedIn probably has some. That might be a hidden way to find leads.
Utilize hashtags on Twitter—especially if you do like #contentmarketing, #hiring. Sometimes those are the tags that they'll use. Also, just make sure you're following a bunch of different companies, because a lot of times they'll post on places like that.
Getting Clients Through Referrals
For any freelancer, referrals are just the best thing ever. They're pretty much gold. Generally, you don't have to sell yourself and there's already a little bit of built-in trust, both ways hopefully.
I think when people trust you, they are more willing to throw your name out there. Instead of becoming friends with someone just because you think they might refer you, really work on building up that relationship. Don't come across as desperate, because people think that you're trying to get something from them, and that's not a good feeling.
Why You Shouldn't Burn Bridges
If you've parted ways from your last employer, or even your employers before them, and you need work, it might worth, not just keeping that relationship open, but reaching out and being like "Hey, if you guys have any back work that needs to be filled, I'm available."
Even if you guys want to go out completely on your own, if there's ever a time where your old employer might need something, that is usually worth pursuing.
Resources and Tools Mentioned in This Post:
FlexJobs –use code FRIEND30 for 30% off!
Craigslist aggregators:
Facebook Job Groups (like Social Media Jobs)
Hashtags on Twitter, like #hiring #jobs
To listen to this Marketing Nerds Podcast with Kelsey Jones & Danielle Antosz:
Listen to the full episode at the top of this post
Sign up on IFTTT to receive an email whenever the Marketing Nerds podcast RSS feed has a new episode
Think you have what it takes to be a Marketing Nerd? If so, message Kelsey Jones on Twitter, or email her at kelsey [at] searchenginejournal.com.
Visit our Marketing Nerds archive to listen to other Marketing Nerds podcasts!
Image Credits
Featured Image: Image by Paulo Bobita
In-post Photo: GaudiLab/DepositPhotos.com