Facebook has implemented a new feedback system which may result in businesses being banned from advertising if they cannot maintain an acceptable level of customer satisfaction.
Customers can now send feedback directly to Facebook about their experiences with businesses.
A short one-tap survey will be available after a user completes a purchase that was initiated through a Facebook ad.
Users can rate their experience with a sad face, a neutral face, or a happy face. A questionnaire will then appear so the user can provide more information.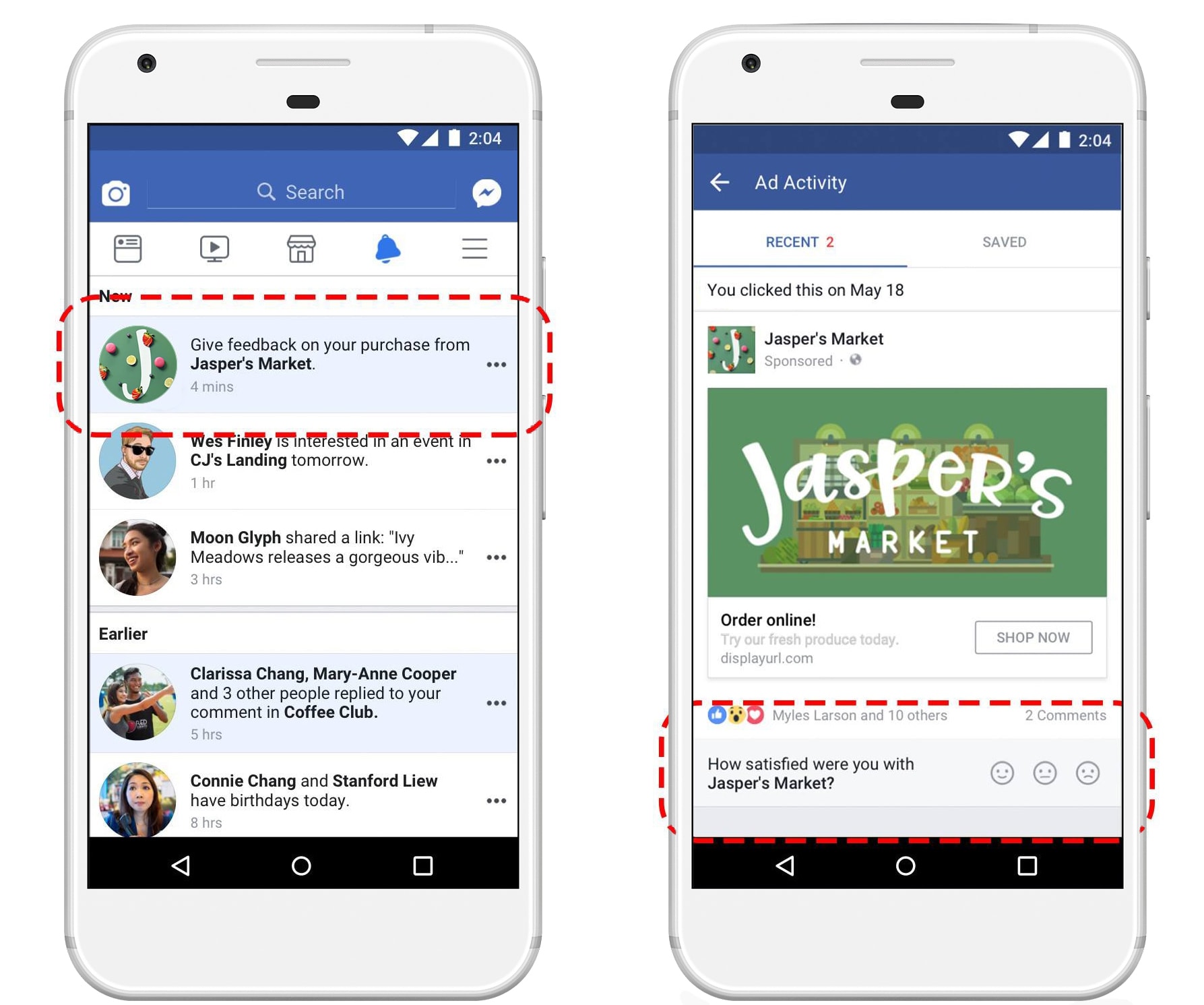 Feedback will be shared with businesses only if they receive a large volume of negative feedback. Facebook will give the business a chance to improve before taking further action.
If feedback does not improve, Facebook will reduce the amount of ads the business can run. "This can continue to the point of banning the advertiser," the company says.
This feedback system is being introduced due to frustrations customers have after purchasing things from Facebook advertisers.
"We spoke with people who have purchased things from Facebook advertisers, and the two biggest frustrations we heard were that people don't like ads that quote inaccurate shipping times or that misrepresent products. We're taking steps to try and identify these and other common frustrations with a new tool launching globally today."
Facebook's previous community standards and ad policies only applied to users' experiences on the platform itself. There were no policies in place for bad shopping experiences that occurred off-site, such as clicking an ad to an online retailer's site or app to make a purchase.
For the most part it sounds like businesses should not run into problems as long as their ads are not misleading to customers.