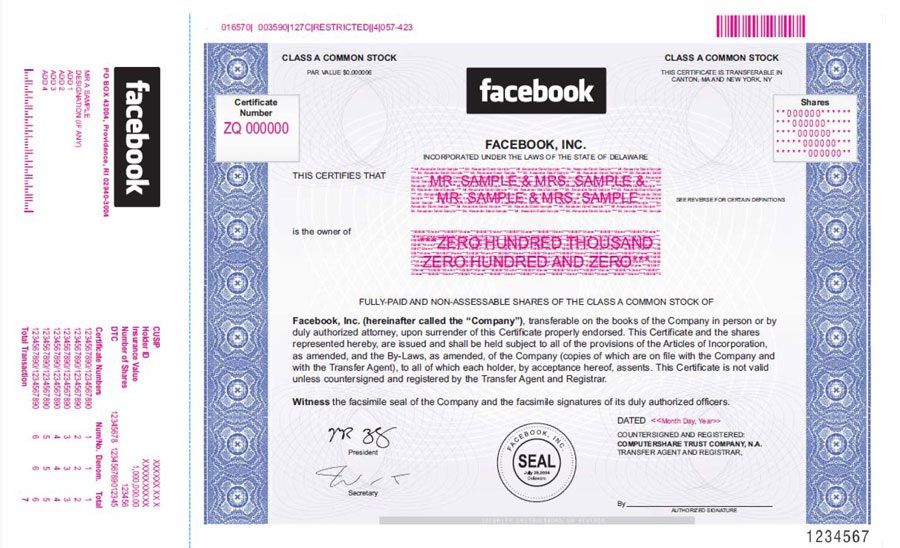 On Tuesday, the world's largest social network raised the target IPO price range to $34 to $38. If Facebook shares sell at the upper limit ($38), the social network will raise about $12.8 billion and its market value will be approximately $104 billion.
As a result of the higher target price and rich valuation, a new filing shows that several of the major stakeholders have increased the number of shares they want to liquidate. The list, which is filled with well-known investors, includes the following:
Peter Thiel, who previously wanted to sell 7.7 million shares, now wants to sell off 16.8 million shares
James Breyer and Accel Partners have increased the number of shares they are willing to sell from 38 million to 49 million
Investment bank Goldman Sachs is increasing their sale order from 13.2 million to 28.7 million shares
Tiger Global Management increased their sale order from 3.4 million shares to 23.4 million shares
If all of the over allotment shares are sold, the Facebook IPO may raise as much as $18.4 billion!
Mark Zuckerberg, the well-known Facebook founder and CEO, is planning to sell 6% of the shares that he owns. Although he will personally receive approximately $1 billion from the sale of stock, he has indicated that the money will be used to cover his anticipated tax bill. After the IPO, Zuckerberg will still own approximately 503.6 million shares or 31% of the successful technology company.
While the valuation and target price for Facebook are strong, the technology company recently learned that they were losing a $10 million per year advertising account. Yesterday, A General Motors spokesperson confirmed that the prominent automaker and third-largest advertiser in the United States had decided to discontinue Facebook advertising:
"We regularly review our overall media spending and make adjustments as needed. This happens as a regular course of business and it's not unusual for us to move our spending around various media outlets — especially with the growth of multiple social and digital media outlets."
Although the GM news may be disconcerting to squeamish investors, the stock will likely have high demand when it goes public on Friday.
Sources Include: The Wall Street Journal, CNN, & The Washington Post
Image Credit: SEC.gov