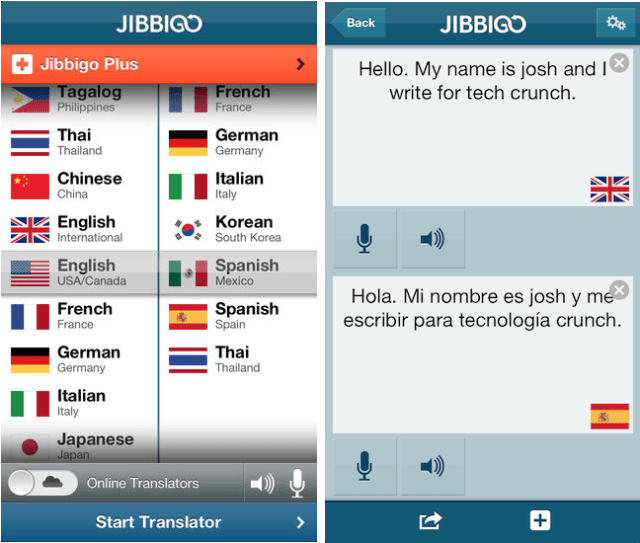 Speech translation is a trend that's been going on for a couple of years now. Google's been at it, as well as Bing. Today, Facebook entered the game as well. They made a very strategic move by acquiring an app company known as Jibbigo. You can get this app on iOS and Android. The Jibbigo team said something profound about this move:
Facebook, with its mission to make the world more open and connected, provides the perfect platform to apply our technology at a truly global scale.
I personally believe they could incorporate this technology into their graph search. Rather than typing out what you're looking for, you can voice search it. Additionally, it will open the doors for us to be able to develop and cultivate relationships with those who speak other languages.
Just the other day I was chatting with a guy on Facebook from Russia and it was apparent that we could not understand each other. He was using a translator to translate our messages, but the communication was rough. I believe there is much to be done in the area of speech translation. Big companies, like Facebook, getting behind these projects will take our technology to a new level.
In the comments below, I'd like to hear what you think Facebook can do with this technology.