Facebook made a couple of announcements today, both applicable to marketers, especially around the holidays:
New Partner Categories For Facebook Ads
This new update allows advertisers to have up to 1,000 ad partner categories in Power Editor, Facebook's online mass ad and post editing tool (similar to Google AdWords Editor). The limit was previously set to 500. According to WebProNews, a Facebook spokesperson states:
"These new categories can help marketers reach people who might be interested in their products and services for the upcoming holiday season."
In order to access the new categories, you must re-download Power Editor.
New Like and Share Buttons
The second update are new like and share buttons from the Facebook Developers. Facebook now allows marketers to use both the share and like button together on website pages. For webmasters that are using the old Like button, they will automatically be upgraded to this new design on a gradual basis, which incorporates both the like and share button.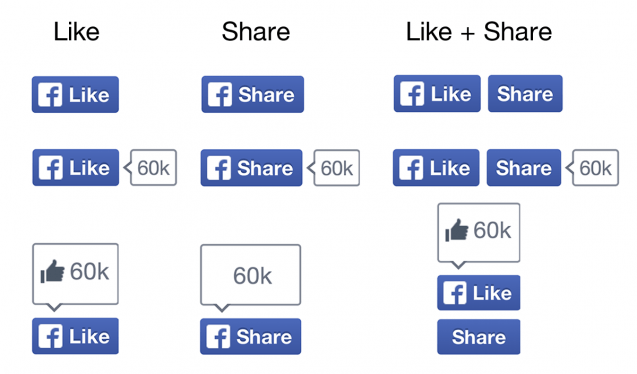 For webmasters still using the "Send" Facebook button setting, it will now be replaced by "Share." The new buttons can be customized here.
Second image via Facebook Developers.