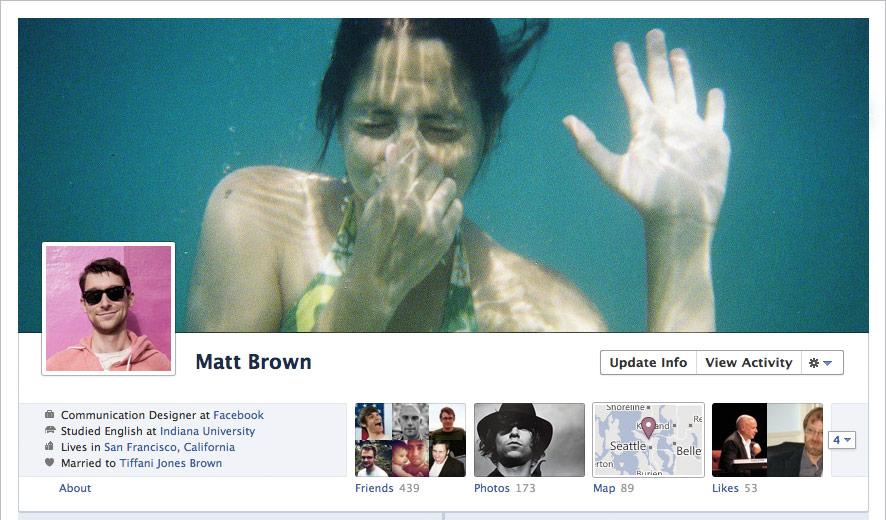 It will only be a matter of time when Facebook rolls out their Timeline feature to more users this fall. According to sources close to the situation, the social networking giant aims to have all members switch to Timeline in the coming months. This is to make the experience across the social media website consistent.
Introducing Facebook Timeline
Prior to this, Facebook rolled out the Timeline feature as an opt-in option in December 2011. It was followed by a greater push in January, introducing the new profile format to selected users. The social network implemented a seven-day preview period for users to display, edit or hide their Facebook content before receiving the new format.
As posted by Paul McDonald, and engineering manager for the Timeline team:
"Last year, we introduced timeline, a new kind of profile that lets you highlight the photos, posts and life events that help you tell your story. Over the next few weeks, everyone will get timeline. When you get timeline, you'll have 7 days to preview what's there now. This gives you a chance to add or hide whatever you want before anyone else sees it."
The Seven-day Preview Period
Users who are still using the old format will have seven days to preview their profile once they upgrade to Timeline. This will enable them to review everything that appears on their page before anyone else can see it. They can also choose to publish their new profile at any time during the review period. On the other hand, those who decided to wait after seven days, will have their Timeline automatically published by Facebook afterwards.
In relation to this, the seven-day review period will depend on the day of its launch and when the users logged in. Furthermore, nothing will change with the user's privacy settings when switching to Timeline.
After Facebook re-introduced Timeline and the seven-day preview, millions of users started switching to the Timeline format on their own terms each week. When the social networking giant rolls out the new profile format to more users this fall, all members will receive the latest version soon enough.
Not Yet on Timeline?
For users who can't wait to activate their Timeline profile, simply go to the Introducing Timeline page and click "Get Timeline." They can also wait for an announcement to appear at the top of their profile page.
Other than that, the Facebook Timeline is also available on Android devices and on m.facebook.com.
Source: Introducing Facebook Timeline | Facebook