If you haven't noticed already, Facebook has implemented the shiny new 'Pages Feed.' If you don't see it right now, you will shortly, the network began November 15th rolling it out globally. This new section within Facebook now allows the user to see only posts of certain brands they follow, thus making the main news feed a little bit easier to see status updates from friends.
In order to see the 'Facebook Pages Feed,' simply look to the left hand side of your news feed.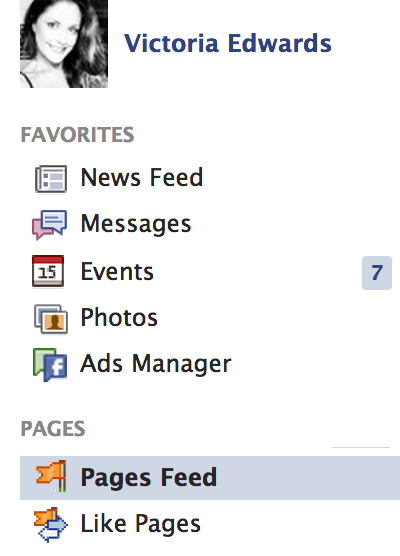 What does this means for page owners, and what will make the regular Facebook consumer (that is not into promoting a brand on Facebook) click on the 'Pages Feed?'
I imagine what has always been the case is that posts with a higher overall engagement rate will get most of the attention, thus making it harder for the brand page owner to just place any type of content up, will also be applicable here. Whether you are a small business owner or a larger corporation, posting educational, fun, interesting content, helping your audience in some way will (and should always be) your top priority, and in doing that, should consequently glean the attention and engagement that is appropriate.
As marketers we must always think 'How can we solve our customer's problems?' 'What do our clients and potential clients want to read about?' Talking about customers, instead of talking about your business, your brand, is a sure way to start gaining engagement on your Facebook page.
How do I do this? Working in the health and wellness vertical, I do my best to entertain the consumer with content, news articles and images that I would want to read. Despite the recent Facebook algorithm changes, images STILL get the highest form of engagement. This doesn't mean to go out and start spamming your audience by posting images on your Facebook page, but rather find information that is visually pleasing that's related to your vertical that they would like to see.
One method that has worked for me is finding a vivid image, post with a quick health tip on the image, then ask the audience for their opinion.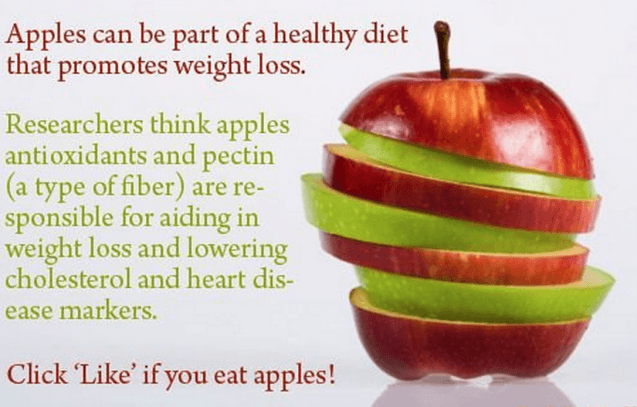 What do you think of the new Facebook Pages Feed and what ways do you engage your audience on Facebook?